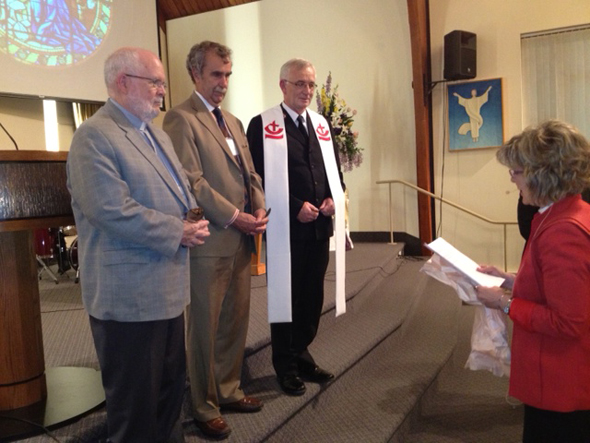 Major Jim Champ, editor-in-chief and literary secretary for The Salvation Army Canada and Bermuda Territory, has been elected president of the Canadian Council of Churches Governing Board. He will serve a three-year term beginning May 2012.
"The primary mandate of the Canadian Council of Churches is to promote and further Christian unity in the midst of diversity," says Major Champ. "That means respecting one another's differences while at the same time recognizing that we share a common commitment to Christ."
As the largest ecumenical body in Canada, the Canadian Council of Churches represents 24 churches of Anglican, Eastern and Oriental Orthodox, Protestant and Roman Catholic traditions, approximately 85 percent of the nation's Christian community.
"We hope to see that number increase," says Major Champ. "Our goal is for the members of the Canadian Council of Churches to grow in mutual understanding while addressing ongoing social issues such as poverty, human trafficking and the environment."
The Canadian Council of Churches was founded in 1944. It was instrumental in the Interfaith Leaders' Summit in Winnipeg in 2010 in the lead up to the G8 Summit, where it challenged world leaders to live up to the Millennium Development Goals. It also plays a role in the Week of Prayer for Christian Unity, has developed a working group on human trafficking and issued a Canadian Interfaith Call for Leadership and Action on Climate Change (available at
www.councilofchurches.ca
).
The Canadian Council of Churches acts as a major voice of Christians in Canada by working with religious and political leaders, promoting Christian unity, and engaging on issues of interfaith and social justice.