›
›
Canada & Bermuda Youth

INTERNATIONAL DAY OF PRAYER FOR CHILDREN AND YOUTH


COVID-19 Disclaimer:
The resource provided below originated outside of Canada and Bermuda where Covid-19 restrictions may vary.
Please follow health directives as appropriate for your local area when planning a Day of Prayer Event.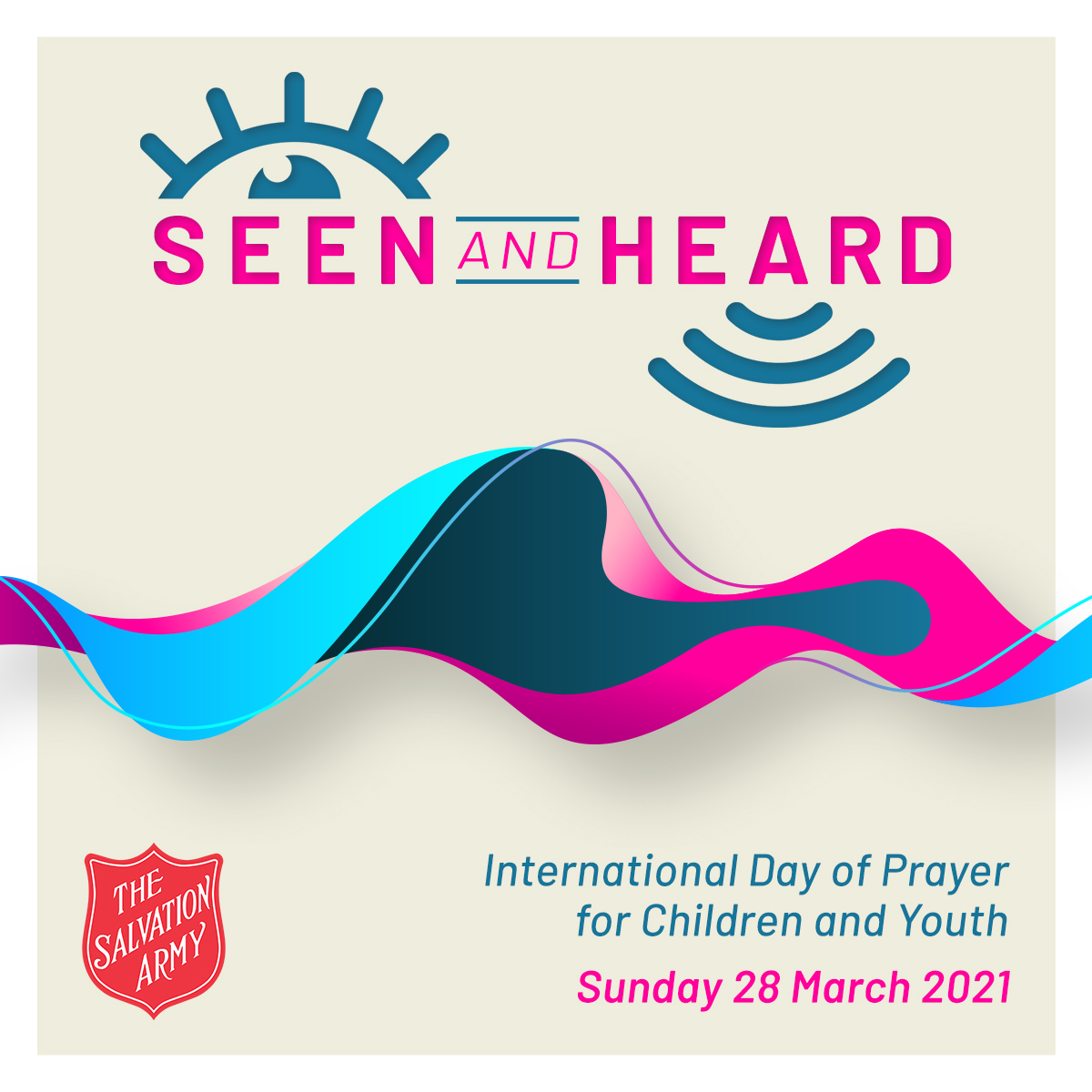 Sunday March 28, 2021 is The Salvation Army's International Day of Prayer for Children and Youth. The theme of this year's day of prayer is: SEEN AND HEARD! The Children and Youth Department in New Zealand has put together resources to support and encourage prayer on this special Sunday.
The resources can be downloaded from the International Salvation Army's website. They are available in English, French, Spanish, and other languages.

We encourage you to consider COVID-19 restrictions in your local area as you plan for this event. We recognize that not everyone is able to gather in person so you might want to consider the following ideas:
For the Pre-School and Children's Material, consider picking two or three items from the suggested Response Time, put them together with a few treats and deliver supply packages to the homes of your families. When on screen with these two age groups, choose a couple of the Wondering Questions and invite the children to take turns sharing their responses. Then encourage the children to pick one of the items and invite them to create something that helps them remember today's story. Give them a few moments to create and then have them share on screen what they've made and how it helps them connect with God.


For the Youth Material, for the activity time consider using an idea similar to "Read My Lips". Send a text message or private zoom chat message to one of your students. Have them mute themselves and then read the message onscreen for the rest of the group to guess what they are saying. Spend some time giving different students an opportunity to have others "read my lips". You might also want to consider putting together a playlist of worship songs and hymns and play the first few bars (or first verse) and see who can guess the song title first. Be sure to follow up with discussion questions like those provided.


The Service Planning Guide has provided several ways that you can invite young people to be a part of the service. If you are unable to meet in person, consider spending time filming young people: singing a solo, introducing a song, reading scripture, sharing a prayer, or providing special music. If you do not have young people in your congregation to film, consider inviting and filming different members of your congregation praying for the young people in your community. (You may have some young people who can be asked to do the filming and editing on your behalf.)
Thank you for making this day of prayer for children and youth a priority.