Major Shona Pike - Associate Director of Non-Campus Based Training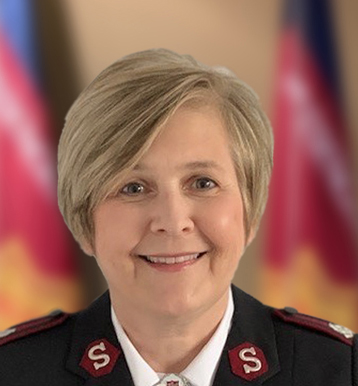 Shona has been an officer with The Salvation Army since 1992 and has been privileged to experience many opportunities to serve, grow and learn along the way. With her husband, Keith, she has ministered as Corps Officer, Divisional Youth Secretary, Personnel Officer at the College for Officer Training, Territorial Secretary for Candidates, Youth and Children's Officer at International Headquarters, divisional leader in the Quebec Division and is currently Divisional Secretary for Officer Personnel (Maritime Division). In November 2020 Shona was given an additional responsibility and appointed as Associate Director of Non-Campus Based Training - CFOT, giving oversight to the Auxiliary-Captain's program. She holds a Bachelor of Arts degree from York University.
Throughout her ministry, Shona continues to see evidence of God's faithfulness and leading in her life as she is challenged to know God, know herself and know her mission. She has a love for music, travel, downhill skiing, board games and is kept adequately fueled by a good chai latte from Starbucks.