Corps Health
Welcome to the Corps Revitalization page! Revitalization means many different things to many different congregations. For some corps it means exploring a new area of ministry, for others it means reexamining all of congregational life in order to intentionally step into a preferable future. In general it should result in spiritual renewal and a new engagement in mission to the surrounding community and the world. Fortunately there are many different resources available and
James Watson
is available for conversation about your situation and helpful options.­
Save
Congregational Life Cycle
A short guide to doing a congregational lifecycle assessment has been developed that is available as a pdf. This guide provides an overview as well as a list of more detailed resources. Download:
Congregational Life Cycle Assessment (pdf)
James Watson, Consultant for Church Planting and Congregational Revitalization, is available for more information about the congregational lifecycle or to receive support for facilitation of an assessment to start a congregational conversation.
This graphic demonstrations the different stages in a corps life cycle.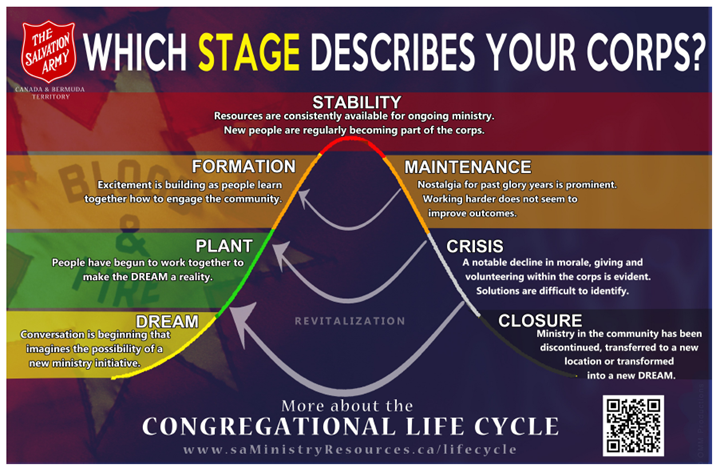 Also available in French: