BIBLE STUDY
The Youth Discipleship Program includes a series of studies designed to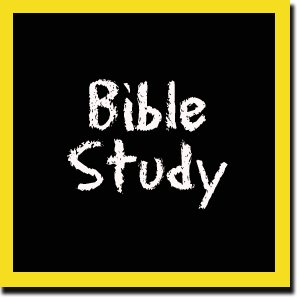 nurture young believers in their faith and their knowledge of The Salvation Army's history and mission. The 12 units (6 CROSSzone, 6 CROSStraining) each have 10 lessons with student worksheets and complete leader's guides.

The Youth Discipleship Program provides 12 biblically based Bible Studies with an expansive biblical scope and sequence, upholding Salvation Army Doctrine and Positional Statements and addressing current teen issues. The scope and sequence covers a six year period, and is written for two different levels: Junior High and Senior High.

The Bible Study material includes a leader's guide and FULL COLOR student pages. Each lesson is designed with FUN starter options, an in-depth Bible Study segment which requires interactive use of the Bible, and a practical application addressing the needs of today's teens. Each course contains 10 lessons which can be held over a 20 week period, so that Bible Study can be interspersed with Ministry Training. This allows maximum flexibility in planning with your local group, and also incorporates free weeks for those who wish to participate in the Mentoring component, or cover hot topic studies.

GOALS AND PURPOSES: To provide an Army based teen Bible Study that will provide a solid foundation for the development of Christ-like characteristics, leading to vibrant spirituality, enriching fellowship and effective life-changing service. To foster, by example and challenge, in every young person, a love for God, a sense of belonging and a recognition of The Salvation Army as his/her place of worship.
ORDERING: Student and leader materials are available through www.saMinistryCatalogue.ca.
JUNIOR ACTION is now fully incorporated in the Ready To Serve program and is considered the discipleship program of choice for children ages 7 - 11. To find out more about Ready To Serve visit:
www.ReadyToServeTeam.ca
JUNIOR HIGH BIBLE STUDY/CROSSzone (AGES 11-13)

COURSE A
Fall 2018


­

COURSE B
WINTER 2019


COURSE F
WINTER 2018
SENIOR HIGH BIBLE STUDY/CROSStraining (AGES 14-16)

COURSE D

­

Teachable Hearts

COURSE B

WINTER 2019


So What Now?

COURSE F
WINTER 2018
­
Certificates are awarded after the completion of each unit, and at completion of each level ( CROSSzone, CROSStraining).
To find out more about these programs follow the links at the top of the page.

Formerly these studies made up the weekly Corps Cadet studies.