Learning Cohorts

What is a Learning Cohort?
Learning Cohorts are multi-session virtual small group events, focused on learning around a particular topic of interest. The Corps Mission Resource Department at Canada and Bermuda Territorial Headquarters is pleased to provide a wide variety of Cohort topics for the upcoming season.
Participants must register to attend. View the course details and dates involved, and submit the registration form and payment form as indicated for each session.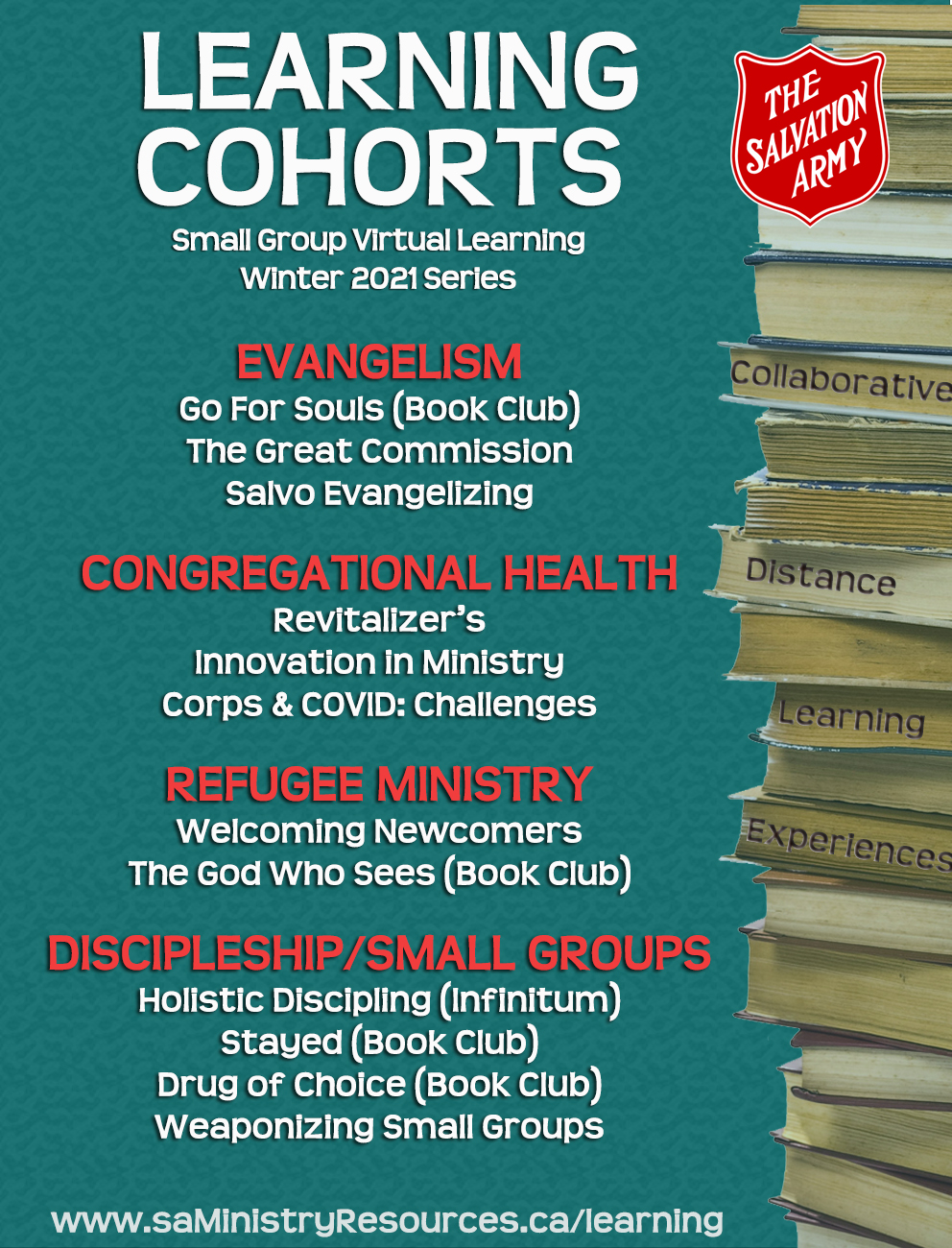 ---
View courses from the menu on the right.

Move the Calendar below to February-March-April to see schedule.

---