Creation Groans: What is our response?

An Earth Day webinar about caring for creation, organized by the Creation Care working group (Social Issues Committee).

This online event will be moderated by Dr. Amy Fisher and Captain Crystal Porter, and will feature panelists Michaela Jones, Meble Birengo, and Bo Christoffer Brekke.

To view this free online event, watch on this page, or visit the Ethics Centre's Youtube event link to watch live on Thursday, April 22, 2021 from 12:00pm - 1:00pm Eastern Daylight Time. A recording of the event will be made available for viewing after the live broadcast.

Registration is not necessary, however internet/cellular data access and a computer or device with video and audio capacity is required for viewing.

Visit the Ethics Centre's Facebook page and the Facebook event page to help share this event with your colleagues and Ministry Unit members. Download the PDF poster below to share in E-Bulletins and Newsletters.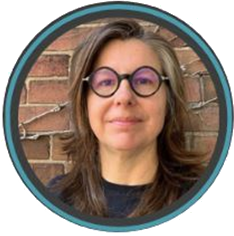 Michaela Jones


Michaela is the Property Coordinator for The Salvation Army's Canada and Bermuda territory, working from Territorial Headquarters in Toronto, ON.

Meble Birengo


Bo Christoffer Brekke


Bo Christoffer is the Global General Manager of The Salvation Army's social enterprise called Others (
learn more about it here
). He works out of Oslo, Norway.