The International Salvation Army and Modern Slavery and Human Trafficking Response Work
September 21, 2022, 11:00 a.m. (PDT) / 1:00 p.m. (CDT) / 2:00 p.m. (EDT)
This webinar will be 1 hour
The International Salvation Army has a long history of being involved and slavery, human trafficking and exploitation response work. This webinar will focus on exploring those roots while looking at how The Salvation Army is currently engaged in preventio n, protection, and response work around the world.

Speaker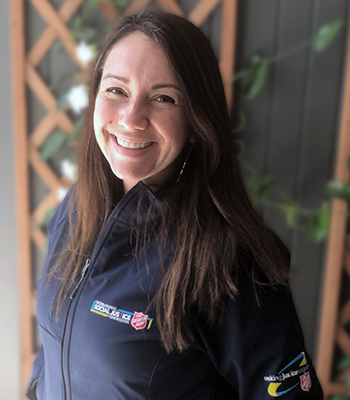 Priscilla Santos
International Modern Slavery and Human Trafficking Response Coordinator for The Salvation Army
Priscilla is a people-centered and impact-focused leader with more 10 years' experience serving at the intersection of the social justice, international and community development and anti-human trafficking sectors. She currently serves as The Salvation Army's International Coordinator for Modern Slavery and Human Trafficking Response and is social justice advisor to various non-profits. And, Priscilla, is an Adjunct Professor at Vanguard University's Global Center for Women and Justice where she teaches courses on justice & holistic survivor care. She obtains a Masters in Intercultural Studies, specializing in International Development & Children at Risk from Fuller Theological Seminary.
Furthering social justice and fostering a spirit of belonging and inclusion with those she works with and serves is vital to Priscilla's vocational journey.
Priscilla is Cuban-American living in Los Angeles, CA with her husband, daughter and son. As an enneagram 7, she can't imagine her life without meeting peculiar people, laughing and adventuring.