Sarah Rose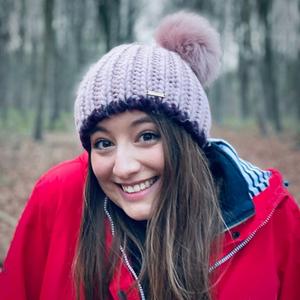 Sarah Rose
UK & Republic of Ireland Territory
Sarah Rose is a young Salvationist from Regent Hall Corps who is passionate about spreading the Word of God through music. Growing up in the Salvation Army has provided great opportunities and exposure to different expressions of music from across the world. Sarah has always found joy in worship songs along with a soft spot for brass bands. From the older tunes to the more modern beats, she believes that music can be a sanctuary where we can all belong and worship. This is often reflected in the lyrics through the intertwining of beloved favourites with a modern twist.
---
(Thoughts by Andrew Kinsey)
This song came to me during some free time I had at a Salvation Army leaders conference. I was reflecting on the faithfulness of God and how He was all I wanted and needed in life. I had the idea to rework the hymn and a new melody came to me. I sang it to my friend Sarah Rose. She wrote some lyrics and helped bring the song to life. It is a song that is a declaration that Jesus is all we need in life. He has the power to make us whole and restore our lives. I hope that when people hear this song that they are reminded of His goodness to us.