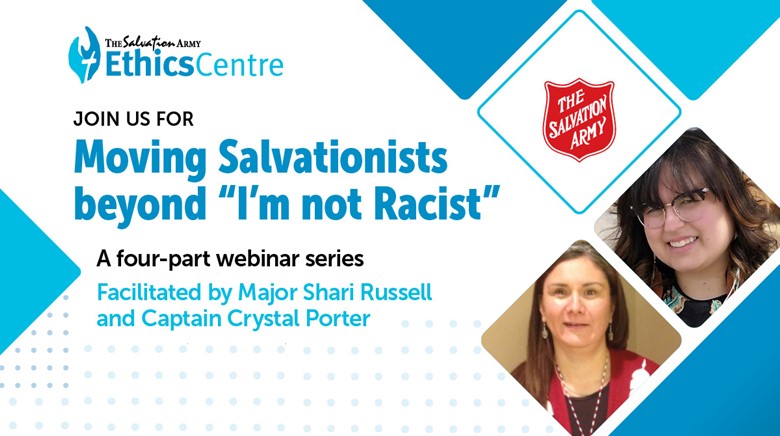 Moving Salvationists beyond "I'm Not Racist"
This four-part webinar series provides an opportunity to learn about what racism is, how it is present within The Salvation Army, and what we can do about it.
Session 1: "I'm not racist" and other damaging defenses
Session 2: "All lives matter"? White privilege and fragility
Session 3: "Your color will not matter there": Songs and slogans of the church
Session 4: "From Tonto to right relations": Moving from tokenism to anti-racism
An optional time for small group conversation will follow each session.
The Fall 2020 offering of this series has finished. Please email ethics@salvationarmy.ca if you would like additional information about the course.


Anti-Racism Webinar Resources:
Download PDF
Facilitated by Major Shari Russell and Captain Crystal Porter
Hosted by Dr. Jim Read and Dr. Aimee Patterson, The Salvation Army Ethics Centre