The Territorial Spiritual Life Development Team
During his term as International Leader of The Salvation Army, General Paul Rader (retired) called the Army to its knees as it entered the new millennium:
"Simply put, it is time for us to take more seriously issues related to our inner life. We owe it to our people. It is essential to maintaining the engine of commitment and passion. Our mission is energized by our spirituality. ...The cultivating and sustaining of the spiritual life of [Salvationists] is paramount"
Called to Be God's People by Commissioner Robert Street

The international spiritual life commission report included the recommendation that human resources be given to help prioritize the inner lives of Salvationists.
International Spiritual Life Commission Report
One such outcome was the call to establish a formal commitment to intentionally make spiritual life development a top priority within the Army structure. Subsequently, Colonel Earl Robinson was appointed as Secretary for Spiritual Life Development for the International Salvation Army and was succeeded by General Linda Bond (retired).

In July 2008 the International Centre for Spiritual Life Development (CSLD) was established on the campus of the International College for Officers in London and Lt.-Colonel Janet Munn was appointed to the role of Secretary for Spiritual Life Development.

January 2017 Colonel Chris Webb was appointed International Secretary for Spiritual Life Development. Across the International Salvation Army more than fifty territories have appointed personnel in the department of spiritual life development. Eighteen years have passed and the spiritual life commission report continues to guide the priority of spiritual life.

In 2013 the Canada and Bermuda Territory appointed Commissioner Rosalie Peddle Secretary for Spiritual Life Development, followed by Lt-Colonel Ann Braund in 2014; then Major April McNeilly in 2018. Major Beverly Ivany currently holds this position.


Major Beverly Ivany

Territorial Headquarters
Territorial Secretary for Spiritual Life Development


Major David Ivany

Territorial Headquarters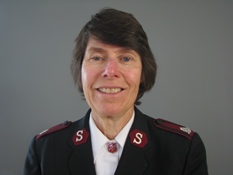 Major Margaret McLeod
Alberta & Northern Terriories Division
Divisional Secretary for Spiritual Life Development

Major Linda Budgell
Maritimes Division
Divisional Secretary for Spiritual Life Development
Lt Col. Genevera Vincent
Newfoundland and Labrador Division
Divisional Secretary for Spiritual Life Development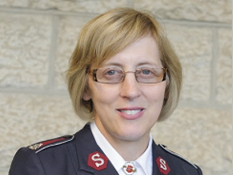 Lt Col. Ann Braund

British Columbia Division
Divisional Secretary for Spiritual Life Development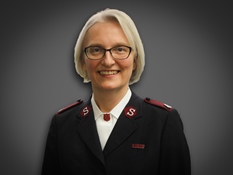 Major Brenda Critch
Prairie Division
Divisional Secretary for Spiritual Life Development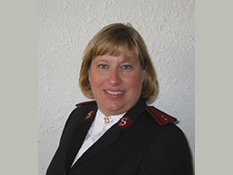 Major Shelley Kerr
Bermuda Division
Divisional Secretary for Spiritual Life Development

Major Shona Pike
Quebec Division
Divisional Secretary for Spiritual Life Development

Major Tiffany Marshall
Prairie Division
Divisional Secretary for Spiritual Life Development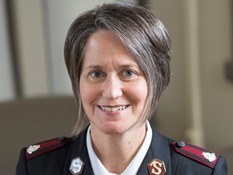 Major Darlene Morgan

College for Officer Training
Director of Spiritual Formation