WHAT IS GOD'S CALL?
There is often a misconception that following God's Call automatically means going into full-time vocational ministry. However, while this is a possibility for some people, it is not the be-all-end-all of calling; you can be in ministry in any vocation.

God first calls us to be in authentic relationship with Him, and this is a call that is made to everyone, not just specific people. When we are in this authentic relationship with Him, it changed everything about how we operate. We become focused on living our lives through the lens of God's perfect will. In Ephesians 3:20 NLT it says, "Now all glory to God, who is able, through His might power at work within us, to accomplish infinitely more than we might ask or think."
God already has plans for you and your life, He goes before you, beside you, and will be behind you in every circumstance that arises. This is the assurance that we gain from being in right relationship with Him. Human nature is imperfect, we have doubts, but God's track record is perfect. He has never failed, and He will not start with you, He is present in every step of your life, guiding you towards His perfect will and plans for your life.
God's call is SWEET because it is a relationship with someone who will never fail, never leave, and has unconditional love for you!
---
WHAT IS GOD'S WILL IN MY LIFE?
When you have questions about God's will in your life, there are several places you can go to search out these answers:
1. Turn to the Word

The Bible is a literal guidebook for life. Dive deep into it, study it, ask the Lord to reveal His plans to you through it!
2. Turn to Prayer

God is always there and listening. He desperately wants to be in relationship with you, and prayer is a conversation between you and Him. You may not hear the audible voice of God but believe that He will listen and guide you!
3. Turn to Godly Individuals

God often speaks to us through those in our lives. If you are having questions, connect with a trusted Godly influence in your life. Ask them to help you decern what the Lord may have in store for you!
4. Turn to these Resources
We have included several different resources that centre around calling and how to discern God's will in your life. Check them out and if you have any questions, please contact the Candidates or Youth Department, we would love to chat with you!
God calls us to Himself first
---
Talk About God's Calling
---
Discern God's Call on Your Life
---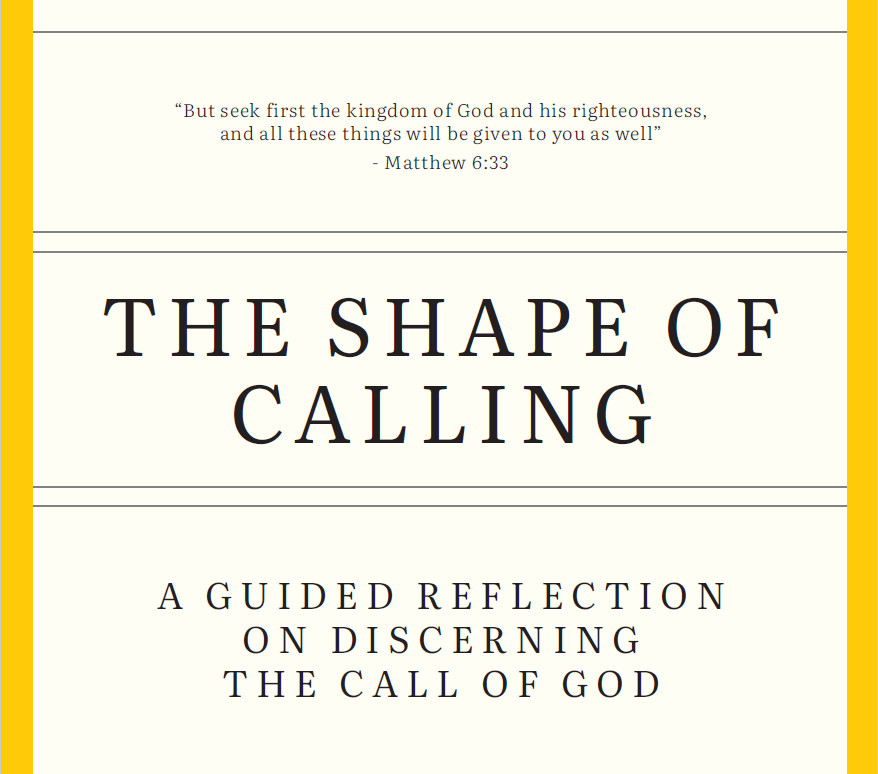 Discerning a calling from God takes time. On your journey of discernment, it canbe beneficial to invite other spiritual leaders around you who can provide feedback,bring perspective, and offer encouraging words and prayer.
---