Major Cory Pinksen - Director of Academic Studies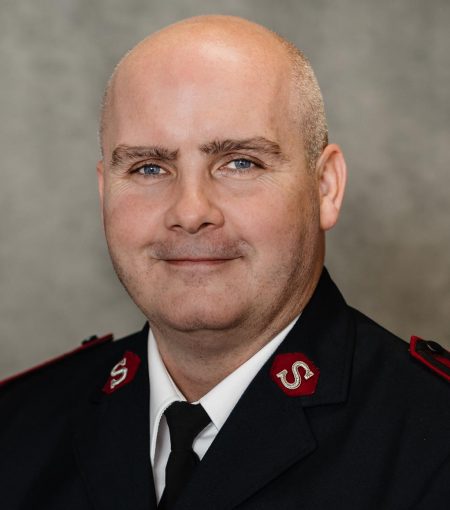 Major Cory Pinksen was appointed to CFOT as Director of Academic Studies in 2018. Most of Cory's officership has been at the Corps level with 13 years as a Corps officer (Norris Arm, NL, Stephenville, NL, Gander, NL and Corner Brook Temple, NL). He also spent 3 years as a Divisional Youth Secretary in the former Manitoba and NW ON Division and Newfoundland and Labrador Central West Division.
Cory holds a Bachelor of Arts degree in Biblical and Theological Studies (Booth University College), a Certificate in Business Administration (Memorial University), and is presently working towards a Masters in Theological Studies at Tyndale University and Seminary.
Cory is married to Pamela. They have three children, Patti, who is married to Dustin, Victoria, who is married to Daniel, and Aaron. He is a huge sports fan and very much enjoyed coaching his children's Jr and Sr High basketball teams over the years. When not engaged in ministry, he enjoys playing golf.