General
Welcome to the Territorial Headquarters (THQ) Finance Department web page, designed to provide valuable information to Salvation Army personnel at both the divisional and local levels, related to financial management in The Salvation Army.
The Finance Department is comprised of 170 professional and support staff who provide corporate finance, accounting, financial reporting, investment, treasury management, and pension and payroll services to The Salvation Army. About 100 of the staff is based at the Army's head office in Toronto, with the remaining staff located in Calgary and St. John's.


Biographies of senior management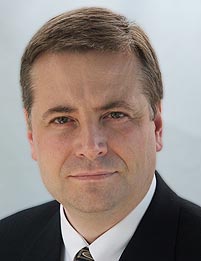 R. Paul Goodyear
is the Territorial Financial Secretary, a post he has held since 2001. In this role, he is the Army's chief financial officer, overseeing all finance functions, including accounting and financial reporting, payroll, pension administration, and investment management. By virtue of his role, he is also the secretary and a member of the Governing Council, the Army's primary corporation with responsibility for its corporate and temporal affairs. Since joining the finance department in 1987, he has held a number of financial roles, including chief accountant and assistant financial secretary. He holds an undergraduate degree in commerce from the University of Toronto and a Master of Business Administration degree from Trinity Western University. He is a Fellow of the Chartered Professional Accountants of Ontario (FCPA, FCMA). Active in accounting standard setting for many years, he is a former member of the Accounting Standards Oversight Council and Accounting Standards Board, and a former chair of the Not for Profit Advisory Committee.
Arnold Adey is Assistant Financial Secretary. He was originally hired as a Director of Accounting to open the first Regional Accounting Center in 1998. Prior to joining the Army, he worked for Transport Canada in airport administration in Moncton, Gander, and St. John's. In his current position Arnold oversees financial strategy and policy, budgetary planning, as well as risk management. He also coordinates education and training services for the department and is the lead on human resources issues, including compensation and benefits.


Arnold has B.Comm. and MBA degrees from Memorial University. He is also a FCPA, FCMA and is a past chair of the Chartered Professional Accountants of Newfoundland and Labrador. He was previously chair of CMA NL and co-chair of the committee which coordinated the provincial merger of the accounting bodies. He has been a volunteer at St. John's Temple for many years.
David Dunstan
is Assistant Financial Secretary. His career has been spent almost entirely in various accounting and management roles at Territorial Headquarters, including financial analyst, assistant chief accountant, chief accountant, director of accounting and director of financial reporting. In his current role David managers the finance department's financial reporting, treasury, accounting operations and payroll teams. He also provides oversight to the Army's charitable registration, chart of accounts, budgets, external audit, office services, taxation, estates and donor fulfilment.
David is a graduate of the University of Toronto with a Bachelor of Commerce degree, and continued his studies in accounting, earning the Certified Management Accountant designation in 2002. With the recent merger of the accounting bodies he is therefore a CPA, CMA. He currently serves as the finance board chair of the Canadian Council of Churches.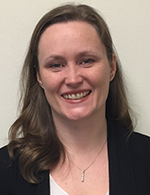 Samantha Moss
is Assistant Financial Secretary. She has been with The Salvation Army since 2006 and this is her sixth role within the Army during that time, all of which were held in the finance department. Samantha began her career with the organization as a financial analyst shortly after graduating from university, and has also held roles as assistant director of accounting and director of accounting for both Ontario and Territorial Headquarters. In her current role, Samantha is responsible for oversight of the financial accounting group in Toronto, the accounts payable and receivable groups in Calgary and St John's, taxation, technology and financial systems, customer service, business continuity, property projects, accounting policy and internal controls. Samantha is also the Executive Lead for the UltiPro Project, a new human resources and payroll system for the territory.
Samantha graduated from the University of Guelph with a Bachelor of Commerce specializing in economics and finance, received a post graduate diploma in accounting from Wilfred Laurier University and holds a CPA, CMA designation.