HOUSING AND HOMELESSNESS
November 2017: The federal government released A Place to Call Home, Canada's first National Housing Strategy. It adopted a rights-based approach to housing and contained ambitious targets to create more affordable housing and reduce chronic homelessness by 50% by 2027-2028.

April 2019: The federal government rolled out its new homelessness strategy - Reaching Home. Reaching Home is designed to support the goals of the National Housing Strategy to support the most vulnerable Canadians in maintaining safe, stable and affordable housing and to reduce chronic homelessness nationally by 50% by 2027–2028.

June 2019: The federal government passed the National Housing Strategy Act, which establishes housing policy for Canada, and creates the Federal Housing Advocate and the National Housing Council.

Anticipating a second wave of the COVID-19 pandemic in the fall of 2020, the federal government announced the Rapid Housing Initiative (RHI) aimed to create up to 3,000 units of affordable housing by March 31, 2021.

The Public Affairs Office participated in the development of the national housing strategy Since then, we have had ongoing conversations with federal elected officials and public servants about the impact of the National Housing Strategy in communities across Canada.

April 2020: The Salvation Army was invited to make a written submission to the House of Commons Standing Committee on Finance regarding the impact of COVID-19 on people experiencing homelessness and organizations supporting them. Major Al Hoeft, Divisional Secretary for Public Relations and Development for the Alberta & Northern Territories Division authored that submission.

February 2021: The Public Affairs Office participated in federal Department of Finance pre-budget consultations, and recommended ongoing investments in both capital and operating dollars to support people experiencing homelessness and those exiting homelessness, as well additional investments in homelessness prevention measures.
ADVOCACY
In our submissions to federal policy makers, we advocated for the following:
Creation of a National Housing Council
Creation and appointment of a Federal Housing Advocate
The adoption of a rights-based approach to housing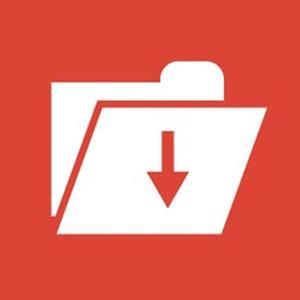 Housing & Homelessness
Public Affairs
February 2021 Submission to Department of Finance Regarding the 2022-23 Federal Budget

April 2020 Submission to House of Commons Finance Committee

Reaching Home: Canada's Housing Homelessness Strategy Briefing Note (April 2019)

Briefing Note for National Housing Strategy November 2017

Submission to Let's Talk Housing- The Government of Canada's consultation on a National Housing Strategy

The Salvation Army welcomes the opportunity to make this submission to Canada Mortgage and...