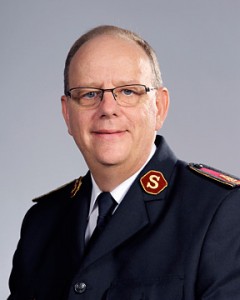 General André Cox has approved an international positional statement on alcohol in society in order to continue The Salvation Army's historic witness to the individual and societal benefits of an alcohol-free life.
The position statement reads:
The Salvation Army encourages an alcohol-free lifestyle as a way of enhancing the well-being and health of all people. As a witness to this, Salvation Army soldiers choose to live an alcohol-free life.The Salvation Army recognizes the harm alcohol causes in individuals, families and communities. It advocates for reducing the consumption of alcohol, and it offers its services to support and restore people negatively impacted by alcohol use.
The statement does not mark a new direction, but given the persistence of the opposite messages that are provided by the alcohol industry worldwide, it fills what has been a gap in the Army's international positional statements.
Positional statements are given for the information of the public and the guidance of Salvationists. The International Moral and Social Issues Council trusts this new positional statement will find a useful place in the worldwide ministry of The Salvation Army.
View and download the full statement here.