This past summer, The Salvation Army's North Toronto Community Church received government funding through the Canada Summer Jobs program for four student placements. Interviewed and carefully chosen by Major Ken and Major (Dr.) Beverley Smith, the co-pastors, the students were assigned to the church's community and family services branch.
After initial training in Salvation Army protocols and procedures, they started their summer with us. As North Toronto's community and family services co-ordinator, I mentored and supervised them, but they all showed a welcome initiative in taking on a project that interested them personally.
Together, these four contributed in ways that not only benefited North Toronto but the wider community that the church serves as well.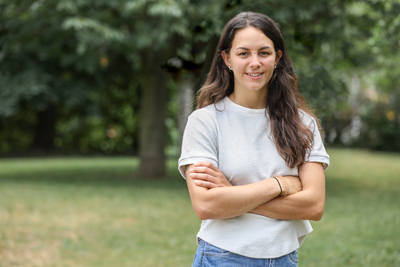 Phylicia Earl
This sociology undergraduate entered her first year of a master's of criminology and social justice studies at Ryerson University in Toronto this past fall.
Smart, kind and intelligent, she was instrumental in developing partnerships with three new local organizations and was able to provide North Toronto's client community with sought-after products.
As a personal project, Phylicia conducted a study in ways that North Toronto could advance programs and services to greater meet the needs of local women and their families. One mother who participated in Phylicia's women's project told her, "The work you're doing, empowering women, is so important. Thank you!"
Another female client expressed her view of the provision of feminine protection products that Phylicia secured from a generous donor.
"Sometimes feminine protection products are more important than even food," she told Phylicia.
Jodi Bosley
This third-year bachelor of social work student is passionate about social justice issues and art. Another self-starter, Jodi parlayed a routine product inquiry with a supplier into a generous donation to North Toronto of much-needed healthy snack foods for youth and children.
For her personal project, Jodi conducted research on mental illness and how North Toronto might better serve clients facing those significant challenges in life. One client returned especially to say to Jodi, "I have felt blessed since dropping in yesterday. I'm rejuvenated thanks to the food and shower resources you gave me."
Another client recommended a friend after his first few tentative visits to North Toronto Community Church.
"I feel safe with you," he told Jodi. "I don't like social workers much, but I think you're going to be a really great one!"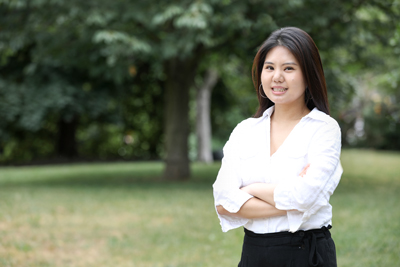 Kyuhee "Liah" Lee
This York University master's student initiated a desperately needed e-contact list for the newly minted North Toronto food bank. As well, Liah contacted, interviewed and vetted applicants, singlehandedly expanding the North Toronto volunteer force to include an impressive roster of capable, energetic and reliable people—all within the constraints of COVID-19.
Over the summer, this resourceful student took on the task of helping various clients in their quest for employment. After helping one newcomer to Canada with her resumé and finding a suitable volunteer opportunity to help her client gain experience and references, the woman found employment. The client returned to North Toronto to say how grateful she was for the help and support she received from Liah.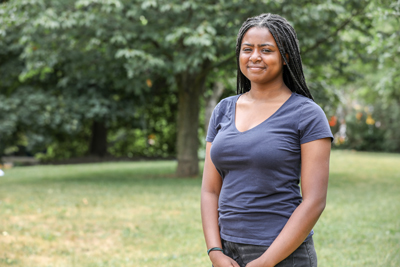 Folashade "Sade" Oguntuga
Energetic, articulate and innovative, art features prominently in this high school student's future. With a compassion and understanding of the stresses experienced by youth and exacerbated by COVID-19, Sade created a brochure that provided information and resources on mental health for students.
As a team outreach project, copies were handed out to passersby on a nearby street corner, accompanied by smiles and offers of Skittles.
The outreach was a resounding success. One person scanned the brochure and asked, "Who made this? It's really cute!" Sade's co-worker, beaming with pleasure at her teammate's accomplishment, pointed out the creator by name. Holding up the brochure, the woman called out, "Thank you, Sade!"