Pray For Camp
It's undeniable. Camp is one of the most important ministries that the Salvation Army offers.
Our camps have been hit hard by COVID-19. Camp properties require ongoing maintenance after two years of limited income. Changes in local health regulations make it hard to plan ahead. Many camp staff who would have taken leadership positions have had to move on to other opportunities. We are happy for them, and believe they will go on to change the world - but where does that leave us?
Join us in praying for camp. Praying that God would go before us to prepare the way. That staff would be encouraged to step into greater leadership roles. Praying that, even in an uncertain time, kids would come into camp and leave knowing that they are loved.
Adventure Camp. Music Camp. Sports Camp. Day Camp. Teen Camp.

Pray For Camp.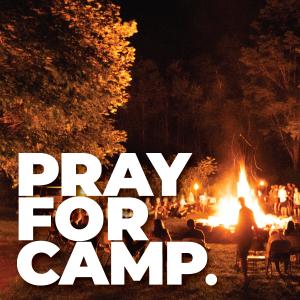 Pray For Camp 2022
Choose a single design, or a mixed sheet. Prayer suggestions on reverse.

Basic promo graphics for social media; square and tall options.

Widescreen background slides, and a basic promo slide.

Use your phone homescreen/lockscreen as a prayer reminder over the summer. If the image is too...

Poster - customize by adding text to the bottom white area. Pdf and png files.

Prions pour le camp 2022 (Cards, social media, slide BG's etc.)