YOUTH VISION ENGAGEMENT
The Salvation Army in Canada and Bermuda has a new vision statement, and it's not just for the adults! We want to engage all generations in learning, living and leading our new vision. Check out these resources that can help parents and leaders encourage our children, youth and families to be
"innovative partners, mobilized to share hope wherever there is hardship, building communities that are just and know the love of Jesus"!
Includes:
8-week children's time series
Teaching videos
Fun learning activities for church and home
Artwork
8 weeks of small group lessons for teens

Access the adult resources HERE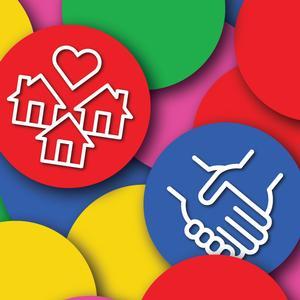 Vision Statement Resources - children & youth
Lesson outlines for 8 weeks & icon printout files.

Children's Time intro videos for weeks 1-4.

Children's Time intro videos for weeks 5-8.

Group practice video to conclude Children's Time (optional)

Some more creative ways to use the Vision icons in your children's ministry!

Uses rockets to explain the context of our territorial Vision.

An 8-week study on the Territorial Vision Statement.