Goals:
To teach a different way to pray
To connect perseverance in prayer with perseverance in physical activity
For kids to be Christ's presence in their community
To encourage prayer for others
For children, being physically present in a place they are praying for can inspire their prayers, and help connect them in a real way. Topics on your prayer walk will be directly connected to places and people you see/encounter on your walk.
Here is a basic outline for a prayer walk:
Introduce & explain the activity, then start with prayer.
Walk/run/scooter the selected route, stopping to pray at both pre-selected locations and for spontaneous prayers along the way. So, if there is a school on your route, pray for the teachers and students. A park or trees could inspire prayer for the environment, etc.
Finish with prayer, thanking God for your experiences & safety as you walked.
For more ideas, check out the resources below!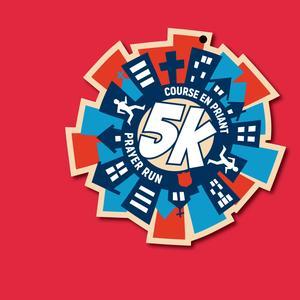 5k Prayer Run
Help your child pray for MORE people they see on a walk through town.

Use to promote the Prayer Runs on your corps social media.

Promote prayer runs to your corps with these widescreen slides.

Kids can colour a medal, either in lieu of buying a race kit, or as a cool down activity.

Your child can wear a race bib on the front of their shirt to show they are part of the Prayer Run.

Help your child keep track of distances completed as they aim for a medal.

Simple prayers to use at the start and end of your prayer walk.

Help your child thank God for items found during a nature walk.

Help your child thank God for MORE items found during a nature walk.

Material adapted from the Australia territory Junior Soldiers class.

Short descriptions of three simple activities to include as you pray.