Celebration
We give thanks by marking milestones and successes.
Marking our milestones and successes is an important part of personal and organizational life. That happens in small and subtle ways – a handshake for a job well done or a cup of coffee for another day sober – as well as big and public ways – a graduation party or a regional congress. Our celebrations give thanks.
Celebration from Salvation Army Ethics Centre on Vimeo.
In Action – Celebration
The Salvation Army Centre of Hope

10th Anniversary – Recognizing the History, Celebrating the Present


The roots of The Salvation Army run deep in London, Ontario. For over a century, we've been providing shelter from the storms of life and nature for those who come to our doors. The first Salvation Army shelter, the "London Men's Social Services Centre" began operations in 1897.

November 2014: 117 years, thousands of lives and literally millions of meals later, a lively group of people gathered in the chapel of The Salvation Army Centre of Hope on the corner of Wellington and Horton Streets. It was the 10th anniversary of the Centre, the 21st century version of that original men's social services mission.

The party marked the anniversary, but it also provided a wonderful occasion to reflect on the deep history of The Salvation Army's ministry to the dispossessed in London. Divisional leadership and Irene Matheson, the local Member of Parliament, spoke to the significance of the occasion. Special music was provided by Major Glenda Davis, Nathan Kerr and Adam Woodman. Photos were shared while plenty of cake and ice cream were consumed. The chapel was close to full with current and former residents, staff and community partners.

But the Centre of Hope doesn't necessarily need an anniversary to celebrate. The Centre's Wellness Committee and staff members assist our team and clients to find the joy in every day. This often happens with special event days including The Salvation Army Donut Day, ice cream sundae parties, goodie bags on Hallowe'en and fun activities and gifts at Christmas. We know that you need to celebrate regardless of reason because life is reason enough. Tomorrow is a new day, and tomorrow someone will find a new home, a new friend and a new commitment to life within these walls. After all, this is the Centre of Hope.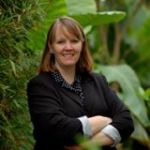 Sheryl Rooth is an opinion columnist in The Londoner, a wife, mother and Office Coordinator at The Centre of Hope.





Click here for a printable version of In Action-Celebration
A Glimpse from the Past
Celebration For Salvationists "celebrate" is not a passive word. It expresses many occasions when Salvationists share their joy in living. And celebration has its roots in biblical history. Miriam sang before the Lord, David danced, the prodigal son's father threw a party, all in praise to the Lord who had set them free.

William Booth's Salvation Army was an eclectic gathering of individuals. He gathered a cadre of believers so varied in their background that one has to wonder how it was that they came together at all. Preaching to those who were so poor and so low on the social scale, the Spirit took hold of many hearts. These converts went away from Booth's meetings rejoicing that they had found the Saviour. Like the shepherds who went from the stable after viewing 'the Hope of the World', they had something to tell, a song in their hearts and a message they felt compelled to share.

The Salvation Army of the late 1800s knew they had to spread their good news on the sad streets of London and didn't hesitate to draw attention to themselves. Some of their efforts flopped, but others worked, and perhaps none better than music. Booth unabashedly used the tunes of the music halls and pubs, replacing their crude words with messages of salvation and redemption. Salvationists hit the streets with this effective avenue of witness and declaration.

This early mark of celebration developed into an iconic Salvation Army image when brass bands were formed and street meetings held to declare the faith. Eventually those brass bands perfected their message and their skills until they were a source of attraction. People came to hear, and went away blessed, saved and on fire for the gospel. And there are still occasions around the world where Army brass bands march in the public square or witness on a street corner.

Booth also recognized the importance of bringing Salvationists together and in 1886 announced an international "war congress". The call went far and wide to Salvation Army personnel around the world to gather in London, to see and hear what had been achieved by the Army as "a new organization, a new system and a new people." This began a great tradition of international gatherings that continues still today. In fact, thousands of people will return to the Salvation Army's birthplace in London in June 2015 to 'commemorate the past, celebrate the present and innovate for the future' at the Boundless International Congress.

Speaking during an International Congress the Archbishop of Canterbury said that "I have never seen a gloomy Salvationist". Joy and celebration. It's part of our DNA. Praise be to God!




Lt-Colonel Maxwell Ryan is retired in Burlington, Ont., where he serves as a part-time hospital chaplain and amateur Army historian.





Click here for a printable version of A Glimpse from the Past-Celebration
Faith & Life – Celebration
Hallelujah!

Praise God in his holy house of worship,

praise him under the open skies;

Praise him for his acts of power,

praise him for his magnificent greatness;

Praise with a blast on the trumpet,

praise by strumming soft strings;

Praise him with castanets and dance,

praise him with banjo and flute;

Praise him with cymbals and a big bass drum,

praise him with fiddles and mandolin.

Let every living, breathing creature praise God!

Hallelujah! (Psalm 150: 1-6, The Message)

He was five years clean from his crack addiction. Five years!!! Very few people can ever say that. He was so very proud of his accomplishment. We were thrilled for him and proud of ourselves for the efforts that we had made to help him get to this point. It called for a party.

There was going to be a Narcotics Anonymous meeting where he'd be receiving his five year medallion and he wanted people from Gateway to come and celebrate with him. So the day finally came. We decided to go out for dinner first and get the party started there. It was a gathering of staff and a couple people from the street, one of whom was severely mentally ill but as excited for our friend as the rest of us were. We ate a lovely meal together, full of laughter, engaging conversation, community, and joy. It was beautiful.

Then we piled into our van and headed to the celebration. We cheered as loudly as we could for him when they called his name and gave him his medallion. We marveled at how far he'd come from when we first met him until now. He was physically unrecognizable from the man we first met who lived under bridges and used crack as often as he could possibly get his hands on it.

When we see miracles like this happen, we have to party. This work that we do is brutally hard sometimes. We see a lot of people trapped in addiction, loneliness, homelessness, and despair. But once in a while we see glimpses of hope, of grace. When we see those glimpses it is crucial that we stop and take note. Finding times to celebrate keeps us motivated and encouraged to keep going. At Gateway every opportunity is taken to party and celebrate. The end of winter, Easter, Christmas, birthdays, Thanksgiving, Valentine's Day – you name it, there's a party in honour of the occasion. Even with the weight of the shelter being always full of 108 men who have no home, the brutality of that reality is overcome by laughing and celebrating together. And there's been a lot of laughter!!!

Jesus loved to party. Even though life all around him was full of misery, poverty and fear, he stopped and enjoyed the little things. His first recorded miracle was to turn water into wine. He kept the party going when it seemed it was winding down. He lounged at tables with tax collectors, prostitutes, Pharisees, and working class fishermen. He was part of the community and enjoyed the festivals and gatherings as much as anyone else did.

The words 'celebrate' or 'celebration' occur in scripture about 125 times right from Genesis to Revelation. It's biblical to party! Celebrations can be for reasons such as an act of worship (Ex 10:9), a festival of remembrance (Ex 12:14-16; Esther 9:20-22), a way to evangelize and share our faith (Acts 2:46-47), a form of gratitude (Neh 12:43), a way to practice Sabbath (Is 58:13-14), a way to mark milestones such as freedom from oppressors (Is 61:1-7), and something to look forward to when all is said and done (2 Cor 4:16-18)

Listing 'celebration' as an organizational core value makes The Salvation Army unique. Even though most groups take time to celebrate different milestones and occasions together, to be as intentional about it as to name it is as crucial to our identity is a bold and wise move. It affirms the value of a good party. (It even opens the door to budget for it without guilt.) Sometimes in this work I see people feeling guilty for celebrating when there's still so much wrong with the world. Jesus' comment that 'the poor will always be with you' (John 12:8) when the woman poured the very expensive jar of perfume all over his feet was to not to let us off the hook for trying to resolve poverty. It was simply to say to us all, "Take a break once in a while and enjoy the good things in life. There's always time to get down and dirty with the poor but for now come up for fresh air and enjoy a few moments of food and laughter together. Celebrate!"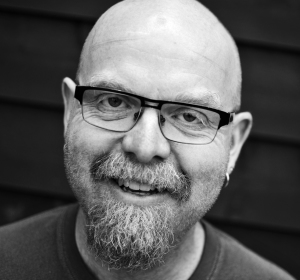 Dion Oxford is the Director of Mission Integration for The Salvation Army Housing and Homeless Supports in Toronto. He was the founder of Gateway Shelter, an initiative for homeless men in downtown Toronto.




Click here for a printable version of Faith & Life-Celebration