Compassion
We reach out to others and care for them.
We reach out to others and care for them. When you look at the mission statement of The Salvation Army you'll find three great actions – 'share the love', 'meet human needs' and 'be a transforming influence'. You would be hard pressed to find a better expression of compassion than caring for people in these ways. Caring and sharing – it's what we do best. Did you know that this originates from the earliest days of The Salvation Army in London, England? After expressing concern to his father, William Booth, that people were sleeping under bridges in London's East side, Bramwell Booth was challenged to "Do something!" Compassion is in our roots.
Compassion from Salvation Army Ethics Centre on Vimeo.
In Action – Compassion
"To suffer with"

Life was coming together for me. After years of study, I could finally put "PhD" after my name. My husband and I had two beautiful young children. And to top it off, seven months after the birth of our second son, I began working as Christian Ethics Consultant at The Salvation Army Ethics Centre. Things were falling into place.

Then things fell apart.

Mere weeks after beginning my job, I experienced a severe headache, blurred vision, and numbness on my right side. A scan revealed a mass in my brain. I underwent a craniotomy. At the age of 31 I was diagnosed with grade 3 brain cancer.

"There is good news!" announced my oncologist. Recent studies indicated that, along with radiation, a particular concoction of chemo drugs could extend my life for years. The chemo, he added in no uncertain terms, would hit me like a Mack truck.

This didn't sound like good news.

Pain and discomfort did accompany my treatment. But it was the isolation of suffering that bedeviled me most. Such loneliness could not be medically alleviated. Where was God in this? I believed in a God who suffers with people. But at the worst time of my life it was difficult to perceive any divine compassion.

I was keenly aware that my family suffered with me. They sacrificed much of their time offering hands-on care while radiation, chemo, and other drugs worked their injurious effects. They supported me in other ways, always listening when I expressed my insecurities. And though they suffered their own insecurities, they made my suffering their first concern.

Many others were moved by compassion and sensed my spiritual anxiety. Shortly after my diagnosis, a corps officer from Heritage Park Temple, someone I hardly knew, brought me a wall hanging that read:


Sometimes God calms the storm.

Sometimes God lets the storm rage and calms his child.
She told me it had been given to her when she had gone through a difficult time. Now she felt moved to pass it on to me.

While laid up at home, my mailbox and inbox began to fill up with well wishes. I became a subject of prayer for Salvationists and others all over the world, including people I had never met. Colleagues at the Ethics Centre and Booth University College were generous in popping over to see me. My supervisor also offered a gift. This terrarium arrangement of dried plants was, as he put it, "something that would last."

Generous volunteers at Heritage Park Temple and my own church community worked together to provide my family with a meal every weeknight over the course of my entire treatment. (Chemo itself took a year.) Every time I received a meal at my front door, my loneliness subsided. People showed me that I was not forgotten.

Toward the end of treatment I began my return to work. I was offered the freedom to come back on a gradual basis until I was fit enough to take up full-time responsibilities. I know this is not something every new employee can expect! It made me feel both valued and upheld when I was frustrated with what I felt was slow recuperation. These acts of care and compassion encouraged me to show compassion to others. Shortly after chemo began, my husband and I joined a support group for people with brain cancer and their caregivers. At the beginning we were people who needed to be supported by other group members. Now we are at a different place in our journey. We continue to attend meetings so that we can find opportunities to be compassionate toward others who are suffering.

I live with the knowledge that someday my cancer will recur. But the reality of God's compassion has been evidenced to me in the ways others have suffered along with me. That is good news indeed.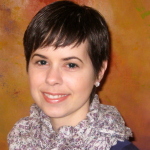 Aimee Patterson is the Christian Ethics Consultant at The Salvation Army Ethics Centre. She strives to become a person of practical wisdom. Aimee's greatest extravagance is fine dining, which has been somewhat allayed by her children's taste for pizza and Kraft Dinner.



Click here for a printable copy of In Action – Compassion
A Glimpse from the Past – Compassion
In the very early days of The Salvation Army, those who were working among the poor soon realized that young women, many of whom were only girls, were being sold into prostitution. They were lured with promises of domestic work and ended up enslaved as prostitutes. As Salvation Army personnel sought to help, they discovered that the age of consent in England was only 13 years of age.

Horrified by this fact, Bramwell Booth convinced an influential newspaper editor, W.T. Stead, to interview some of the girls who had sought refuge with The Salvation Army. Distressed by their stories, Stead began campaigning to raise the age of consent from 13 to 16. It became evident, however, that these stories were not enough – the government and the public would not be moved to action without 'proof' that girls were being offered and bought for sexual purposes in Britain and elsewhere.

In what is now known as the 'Maiden Tribute', Stead 'purchased' thirteen year-old Eliza Armstrong from her mother for the meager price of £5. In July 1885, under the graphic headline "The Maiden Tribute of Modern Babylon", Stead exposed in graphic detail the entrapment, abduction and sale of young, underprivileged girls to London brothels. It was the first of a series of articles that shocked London society and was an international sensation. It became the impetus for a legal amendment that raised the age of consent from 13 to 16. Stead and several of his accomplices, including Bramwell Booth, were arrested and brought to trial for the unlawful methods used in their investigation. Stead ended up spending three months in prison.

Compassion runs deep in the wells of The Salvation Army and has been the motivation for acts of courage and love for over a century. As General Albert Orsborn penned these iconic words, he may well have been remembering these bold messengers of compassion and change.


Except I am moved with compassion,

How dwelleth thy Spirit in me?

In word and in deed Burning love is my need;

I know I can find this in thee.





Lt-Colonel Maxwell Ryan is retired in Burlington, Ont., where he serves as a part-time hospital chaplain and amateur Army historian.




Click here for a printable copy of A Glimpse from the Past – Compassion
Faith & Life – Compassion
John walked into family services – eyes darting back and forth ablaze with rage. Janice braced herself in anticipation of the oncoming onslaught. It was not uncommon for John to explode with curses, conspiracy theories of plots designed specifically to threaten his life, sharp demands for service or angry accusations against the staff. A new day, a new scenario – "Lord, Help!"

Leo entered the shelter. Travis greeted him warmly and asked if he wanted supper. As Leo lined up for the meal his eyes suddenly glazed over and he stood immobilized, lost once again in a seizure. Travis immediately recognized the situation and cleared the area. Suddenly, Leo left the line and began walking aimlessly down the staff hallway, trance-like, leaving a wet trail behind him. Once again, he had soiled his pants.

These may sound extreme but for many workers of The Salvation Army these are typical encounters they face on a daily basis with the people they serve.

As I reflect on these situations and the innumerable people I remember serving in over 30 years of Salvation Army service, one word comes to mind as an essential ingredient to our work – COMPASSION.

There are a couple of verses in the book of Matthew which have resonated in my spirit over the years as how we in The Salvation Army are to serve others. These verses are an anchor for us to be grounded in.

"Jesus was going through all the cities and villages, teaching in their synagogues and proclaiming the gospel of the kingdom, and healing every kind of disease and every kind of sickness. Seeing the people, He felt compassion for them, because they were distressed and dispirited like sheep without a shepherd." (Matthew 9:35 – 36)

As Jesus labored, He worked out of a core place in His being – compassion. He was not unmoved by what He saw in people – their circumstances, their inner turmoil, their messes, their hurts and confusion. He truly saw them. He saw beyond their exterior – and was moved to the core of His being with love, pity, mercy, tender affection, concern, grace.

This is our core value. This is what we seek to emulate as an organization: an Army that sees every individual that walks through our doors – really sees them – and is moved in our innermost being with love, pity, mercy, tender affection, concern and grace. Our compassion is not changed because of poor behaviour, ingratitude, lack of engagement, rudeness… Our core value is that we intrinsically have compassion for them in whatever state they present. God help us!

This value of compassion doesn't merely rest in our feelings towards them. The concern and love motivates us to make a difference in their lives. For John, it meant working with his sister as an advocate to ensure that he receives the psychiatric intervention and treatment that is needed. For Leo, it means accommodating him in the shelter despite the mess, collaborating with health services and other community agencies to journey with him to a diagnosis.

Our compassion leads us into action to meet human needs – to see lives transformed before our very eyes. This is no quick fix. It is a journey which takes time, commitment, hope and above all unfailing compassion.




Captain Ruth Gillinghham has been on a constant adventure with Jesus, from the downtown Eastside of Vancouver to London, ON to Yellowknife, NT. Married to Ian for over 25 years with five children ranging in age from 22 down to 9, she's still loving the highways and byways.



Click here for a printable copy of Faith & Life- Compassion