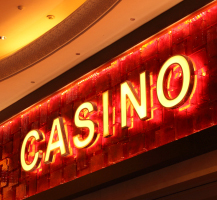 As the largest non-governmental provider of direct social services in Canada, The Salvation Army is deeply concerned about the devastating impact a new downtown casino would have on Toronto's most vulnerable people.
The Salvation Army does not support economic development through gambling and we believe the community and especially the marginalized will be negatively affected. History and research confirms the negative impact a casino would have on families and the desperately needy in Toronto.
According to a 2011 Statistics Canada report "low income families spend proportionally more of their household income on gambling than higher income families." A November 2012 Toronto Public Health Technical Report "suggests that families and individuals with low income may be heavily represented as problem gamblers or disproportionally affected by problem gambling." This is reason enough not to build the casino.
As a major partner with the City of Toronto in the fight against poverty and homelessness, The Salvation Army is asking Mayor Rob Ford and City Council to vote "NO" - and consider other investment opportunities as opposed to building a casino in the heart of Canada's largest city.