It's been more than 30 years since the last territorial congress was held in the Canada and Bermuda Territory and organizers know this year's event is worth the wait. Along with ordination and commissioning and an opportunity to meet General André Cox and Commissioner Silvia Cox, Territorial Congress 2014 has a lot to offer people of all ages.
"This is a once-in-a-lifetime opportunity for young people to connect as a generation across the territory," says Major Keith Pike, territorial youth secretary, who knows the far-reaching impact of connecting with young people across Canada and Bermuda. In his youth, Major Pike attended a territorial corps cadet rally in Toronto and fondly remembers making new friends and basking in the realization that he was part of something special.
"We're going to have a youth event at congress on Friday, June 20, and our worship time will be led by Tim Neufeld, who many know as the lead singer of Starfield," says Major Pike. "Saturday morning, we'll have a full children's program hosted by Kevin and Sheryl Slous from the U.S.A. Eastern Territory. So parents can drop off their children, go to their workshops and the kids will enjoy a great time of interaction."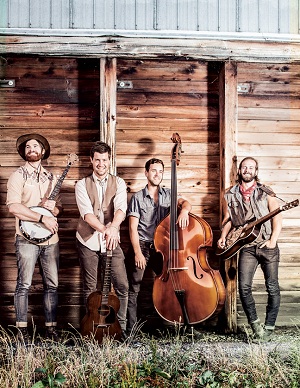 "Congress is not going to be your typical 'grandfather's congress,'" assures Commissioner Brian Peddle, territorial commander. "There's going to be something for everyone and we hope everyone will come and share this event with us."
From June 19 to 22, Territorial Congress 2014 will be held in Mississauga, Ont., and provide the opportunity for Salvationists to come together, participate in worship, learn through biblical teaching and workshops and explore their own link to mission.
"I hope this will be a time when Salvationists will be inspired about this God-raised-up Army—that we'll engage in mission and mobilize ourselves right across the territory," says Commissioner Peddle.
Register online and book early to receive a special hotel room rate. Hotel, schedule and registration information can be found at
salvationist.ca/congress2014
.
Can't make it to the event? Keep posted with our live updates. Follow #oneArmy at
twitter.com/Salvationist
. We'll be posting photos and in-house interviews with special guests that you won't want to miss.
For further information or questions about congress, send an e-mail to: Territorial_Congress2014@can.salvationarmy.org.