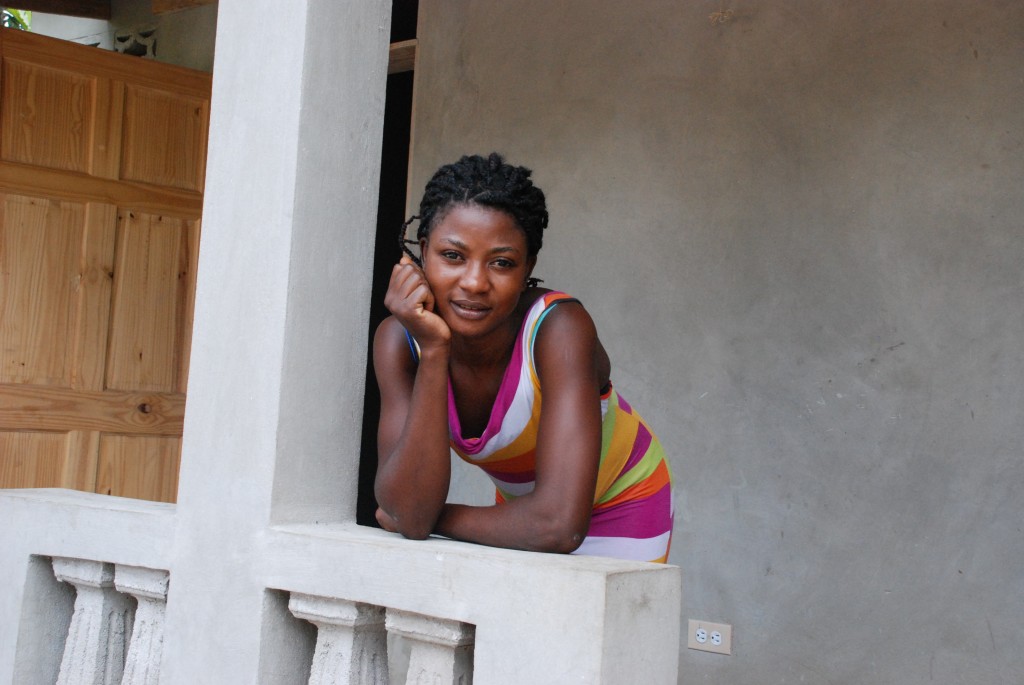 Four years after a 7.1 magnitude earthquake ripped through Haiti on January 12, 2010, The Salvation Army continues to work with impacted communities, giving Haitians the tools they need to build a better life for themselves and their families.
While the catastrophe was lethal, collapsing hundreds of communities into dusty heaps and killing an estimated 250,000 people, the will of the Haitians to survive is inspiring.
"People were running, crying and screaming," says Natasha. "Everyone was affected by the vibrations of the earth." As clouds of dust filled the air, Natasha, 29, her husband and three children took shelter under a tree and watched their house collapse. They salvaged only a mattress from the rubble.
"How do you start over after losing everything?" Natasha questioned. "You pick yourself up and figure out what you can do to change the situation."
Natasha,who grows and sells crops to provide food and clothes for her family, walks barefoot several kilomotres a day to get to her field. Her husband is a part-time security guard and together their income is less than US$100 per month.
After the earthquake, Natasha and her family had nowhere to go and no money to rebuild. Home was a tent made of plastic sheets and metal, and their bed was rock-hard dirt.
In October 2013, Natasha traded in her ragged tarp and rusty sheet metal for her 24-square-foot, two-room, newly constructed home provided by The Salvation Army.  The home meets disaster-resistant building standards and, for the first time since the quake, she and her family feel safe.
Benefactors are  involved in selecting a house design from two basic plans and transporting material from the depot to the house site. They not only gain knowledge but self-esteem as they do something positive to improve their living situation.
"I thank The Salvation Army because my family's life has changed," says Natasha. "I'm no longer talking about the earthquake and other burdens of life. I am so grateful for a home. Now we have what we need most—hope for the future."
Note:
In March 2012, The Salvation Army, which has been working in Haiti since 1950, expanded its earthquake redevelopment services by launching a five-year, $3.6-million Integrated Family Support Project (IFSP). The incredible generosity of donors in our territory made it possible for the project to be funded entirely by The Salvation Army in Canada and Bermuda Territory. The project includes four components—permanent housing, vocational training, livelihood support and agricultural support.