Young Salvationists sharpened their musical skills and deepened their faith this summer at the annual Territorial Music School (TMS), held at Jackson's Point Camp in Ontario. Participants included 93 students and 42 faculty, hailing from all nine of Canada and Bermuda's divisions, as well as England, France, Spain, Mexico, Argentina and Malawi.
Guests for the week-long camp were Andrew Blyth of Peterborough Citadel, United Kingdom Territory with the Republic of Ireland, who led the brass band group, and Chris Stoker, spiritual formation director, U.S.A. Eastern Territory, who taught the Bible program.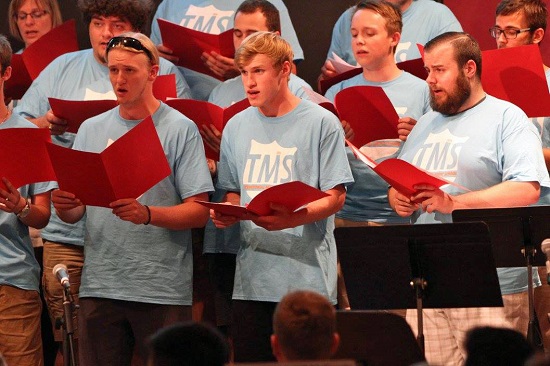 The TMS offered three streams—brass band, vocal and worship team—as well as a range of electives including creative prayer, Salvationism for today, and arranging and composing music.
The Leadership Development Institute (LDI), a parallel program running alongside the TMS, also made its debut this year. Led by John Lam and Cathie Koehnen, the LDI aimed to encourage and equip musical leaders. Participants in the LDI learned how to choose appropriate music for local corps settings, be proactive with recruitment and resolve conflicts while building community. "The greatest lesson for spiritual leaders is putting Christ first in their lives and living that out for the people you lead," said David Mills, bandmaster at Caribou Hill Temple, Burnaby, B.C.
During the Bible program, Stoker drew on the story of Abraham to speak about obedience to God.
"I was inspired by the challenge to not settle for anything less than God in my life," says Hayley Hillier, from the Maritime Division.
"My faith is always renewed by the spiritual encouragement I receive from my friends," says Cassie Barrett, a returning TMS student from the Ontario Great Lakes Division.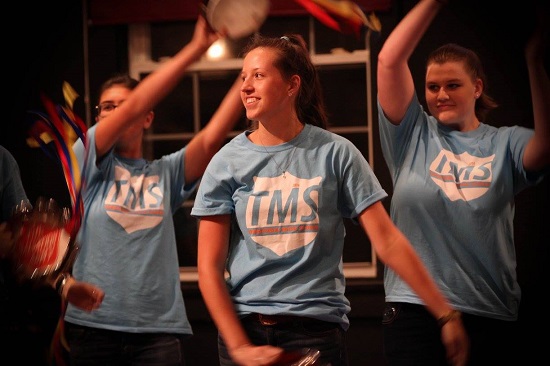 On the final day of camp, family and friends gathered to hear remarkable performances as the students shared their improved music skills during the concluding program at Toronto's Scarborough Citadel. Worship teams engaged the congregation with energy as everyone sang
My Redeemer Lives
. The women's chorus reminded listeners that God's eye is on the sparrow, and the band played
Luminaries
as a challenge to let our light shine for Christ. The program also featured video clips that reflected the camp's multicultural participation and the common impact of the LDI. In his devotional comments, Stoker invited the campers to follow God's plan and let that plan expand as they leave camp and live out their faith.
The program's finale surprised and stirred all present as Blyth led one of the brass bands in
A Legacy of Music
with a visual tribute to music and spiritual leaders who have mentored so many through the years.