The Salvation Army Ethics Centre in Winnipeg, MB recently commissioned the painting "Transformation" by Michelle Stoney. This painting is one in Stoney's mountain series of Stygyoden (Roche de Boule), her signature mountain. Stygyoden is in Gitxsan territory, where the artist has spent much of her life.
Stoney contributes to the future of First Nations art by incorporating techniques from two different cultures. Formline (distinctive continuous flowing lines) from her maternal Gitxsan heritage is paired with bright colors and black outlines from her paternal Cree heritage. Surrounding the mountain are cedar trees that represent life. The slopes of Stygyoden reveal what people have seen there, including a grizzly bear, an eagle's wing, and a one-horned mountain goat. Stygyoden is always transforming.

What do you see?

Lt. Colonel Lynn Armstrong, Territorial Program Services Secretary, sees Pathway of Hope, "...a great visual for this amazing little word and what it means. I think of the mountains people conquer on the journey but also the beauty that can be found in and on that same mountain".
About the artist
Michelle Stoney is an Indigenous artist and Salvationist who lives in the Gitxsan territory in northern BC.
You can read more about Michelle in this Salvationist article from January 2019, or by visiting her Facebook page.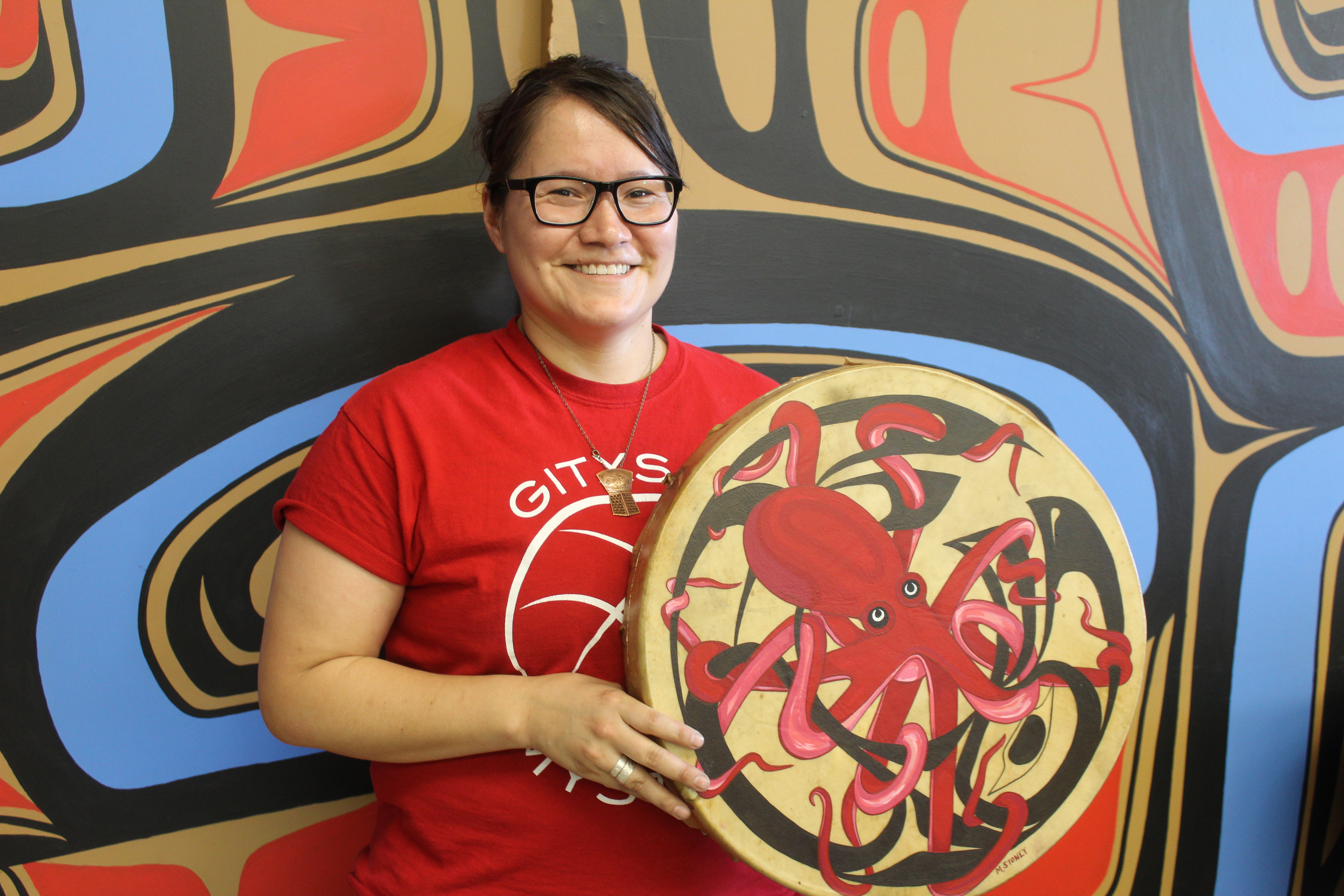 Michelle Stoney holds a drum she painted (Photo: Kristin Ostensen)