Pathway of Hope Team Approach
A team gathers to surround participants with a support system providing social and spiritual strength during the journey from crisis to stability. Teams are interdisciplinary in nature and can include existing employees and officers, corps members, volunteers, and community partners. There are many roles to play in supporting participants and contributing to transformational change.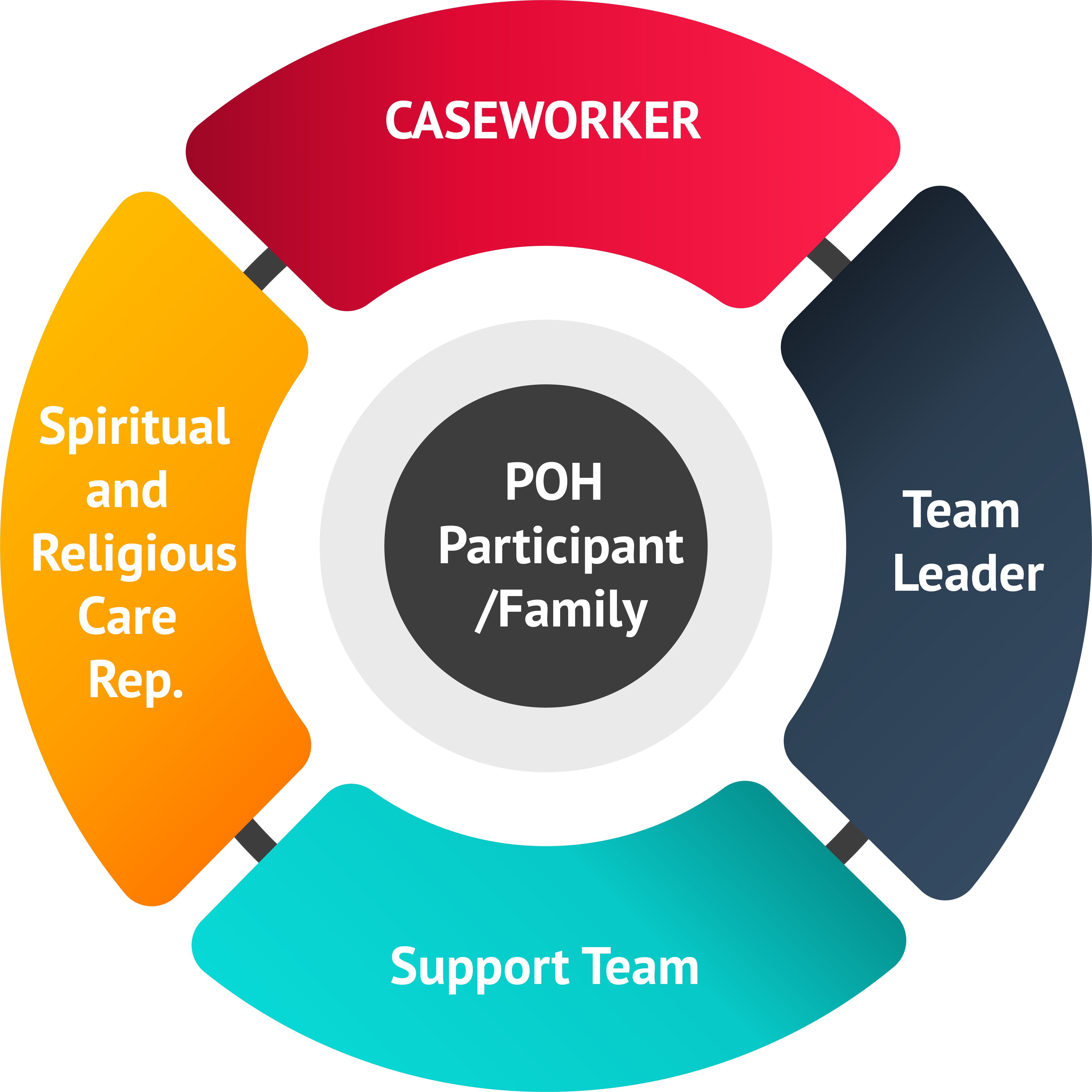 Two essential and uncompromising roles are the spiritual care representative and caseworker. These roles are held by separate people and cannot be shared. The caseworker manages the social services functions, maintaining a professional relationship and supporting achievement of the goal plan. The spiritual care representative provides individualized supports to nurture participant well-being from a holistic perspective. In addition, they provide a link to spiritual and faith communities, including The Salvation Army Corps. Additional team membership varies between ministry units, and can even be ad hoc based on skills, talents, interests, and participant needs. Pathway of Hope offers new opportunities for The Salvation Army to journey with participants and support them in reaching their goals and building hope for the future.