Corps Planting
Corps planting takes place in many ways. Small groups, outposts, second congregations, in partnership with social services, from a mother corps or pioneering a new corps are all possible options – each with its own variations as we respond to unique and changing communities .
For more information, please contact the Corps Ministries Secretary or the Corps Health and Planting Consultant (see contact info at the bottom of the page.
Territorial Support Systems for New Corps

View this graphic for details about support systems from THQ. Download poster displayed above:
Corps Planting Cycle of Support
Coaching/Consulting
The initial phases of start-up can feel very open-ended, which is both exciting and raises many questions. Working through the central questions (What has God called us to? Who are our neighbours? How can we move forward?) and having some options which have assisted others in developing corps both accelerates the process and reduces stress.
Training
We have partnered to provide Design Shops which are intensive "boot camps" for learning some basic skills to develop a planting team , avoid some common pitfalls and discern components for a healthy corps.
Church Planting Canada
We have connected with the broader Canadian church through a network which allows for mutual sharing of mission lessons learned.(
churchplantingcanada.ca
)
Research
Understanding local communities allows for deeper engagement and if it is done with a "neighbourly" attitude the research can demonstrate care. Research of larger trends can assist in identifying direction at the local level.
Are You a Planter?
What if the question is rephrased as, "Are you engaged in God's mission of loving reconciliation for the world?" There are many roles to play in the starting of "new things." Assistance in discerning the role you could play is available.
Recommended Resources
Community in Mission: A Salvationist Ecclesiology by Phil Needham is a great ebook on theological foundations of congregations. Download: http://frontierpress.org/shop/community-in-mission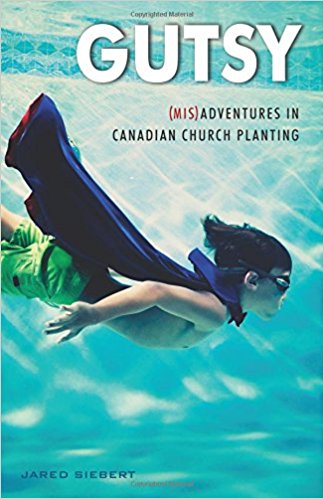 Gutsy: (Mis)Adventures in Canadian Church Planting is a 2016 book based on Jared Siebert's conversations with leaders in 19 Canadian church plants which were part of a 2008 documentary (onesizefitsall.ca). This study considers what can be learned from the triumphs and failings of experimental plants reaching out to religious "nones" and "dones."
City Shaped Churches: Planting Churches in the Global Era
(2018)
is a great text book from Linda Bergquist and Michael D. Crane. While focused on American and global urban issues, it unpacks and critically reflects on a wide-range of mission insights.
There are many books on planting and how to minister in the diverse communities within our Territory – see "Contact" below to start up a conversation about relevant resources.
­