Corps Planting
Multiply
Corps planting takes place in many ways. Small groups, outposts, second congregations, through a social services unit, from a mother corps and pioneering a new corps are all possible options – each with its own variations as we respond to unique and changing communities.
For more information on planting, please contact the Corps Ministries Secretary or the Corps Health and Planting Consultant (James Watson - see bottom of this page)
Invitations to consult on assessing opportunities for planting, planning the process and accessing resources are all welcome.
New Corps Planting - Cycle of Support Systems

View this graphic for details about support systems from THQ.
Cycle of Support Systems


Coaching
is a standard resource for corps planting. Coaches are available to meet on a regular basis with planters in person and virtually to ask good questions to clarify issues and work out future steps in the planting journey.
Church Plant Design Shops
are conducted in partnership with the New Leaf Network. The "flipped classroom" approach to training provides video sessions which are discussed with the coach in advance of a two day face-to-face boot camp experience with other planters. Online videos of the main sessions allow the planters to work through the issues with their team according to their own time
frame.
Multiply Network (for Dreamers, Encouragers and Planters)
is a regular video conference for planters to discuss the issues facing them and receive prayer support. Themed discussions and presentations are also planned to address themes that have been raised by planters. Anyone who is exploring planting or wants to encourage and pray for planters is invited to join the network. Contact the Corps Health and Planting Consultant to join in.
Church Planting Canada
(
churchplantingcanada.ca
) is a broad-based Canadian network of planters and those who catalyze planting. The Congress takes place every two years and features Canadian and international voices tackle a broad range of issues in contemporary society and essentials for planting among diverse communities.
Community Research
Research can give you both a bird's eye view of the people around you (demographics) or a good reason to ask people questions (surveys, interviews, focus groups, etc.). Through our researcher,
Hartley Goldenthal
, The Salvation Army has access to census data and expertise in survey design. Think carefully about what might be accomplished by asking some strategic questions, talk to a few people with a bit of experience and connect with some people in your community.
A guide for church based community research is currently available through Outreach Canada [
www.outreach.ca
] and the Evangelical Fellowship of Canada [
www.evangelicalfellowship.ca
].
Are You a Church Planter?
Discerning a call to start new congregations is primarily spiritual discernment. How has God been pointing you in this direction?
For a more in depth assessment of behavioural competency, a Profile Assessment System 4 hour interview is available. For more information, contact the Consultant for Church Planting and Congregational Resources.
Pray for New Plants
Please pray for some of our new plants,
North Winnipeg (Manitoba) is a new plant starting with an integrated mission approach. Started in 2017.
The Barbara Mitchel Family Resource Centre in Calgary (Alberta) is partnering to provide space and complement their spiritual care program through a planting initiative. Started in 2017.
Kelowna Community Church (British Columbia) is nurturing a new congregation in their West Kelowna ministry. Started 2017

Medicine Hat Church Plant (AB) focusing on the downtown core and operating out of the Community & Family Services office. Launched on October 1, 2017 with an attendance of 47.

Boundless (Vancouver) Boundless Vancouver exists to make followers of Jesus and share His love with Vancouver.

Recommended Resources


This study of church planting in Canada is one of the most extensive surveys available - Pray, Equip, Share Jesus: 2015 Canadian Church Planting Survey. One unique element is the comparison between American and Canadian plants. Note the differences - what does that tell us about the challenges before us? Here is a blog post unpacking some highlights: blog.faithtoday.ca/church-planting-report-reveals-differences-between-canadian-and-american-plants/
There are many books currently being published that explain church planting as a mission activity. For a guided tour of the resources available, contact the Corps Health and Planting Consultant.
­
Here are 3 good introductory books:
Planting Churches in the 21st Century
by Stuart Murray
asks: why, how, where, when, what who and what next? These questions ground and focus the issues involved in starting a new congregation in Western society.
Community in Mission: A Salvationist Ecclesiology
by Phil Needham
is a great ebook on biblical foundations of congregations. Download:
http://frontierpress.org/shop/community-in-mission/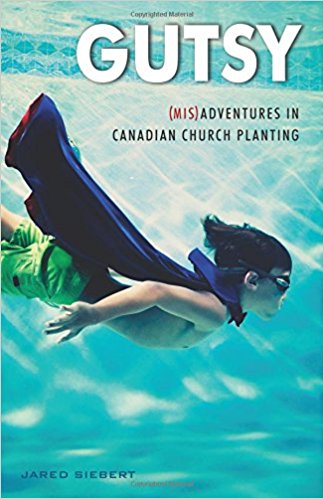 Gutsy: (Mis)Adventures in Canadian Church Planting
is a 2016 book based on Jared Siebert's conversations with leaders in 19 Canadian church plants which were part of a documentary (onesizefitsall.ca) which was first released in 2008. This book considers what can be learned from both the triumphs and failings of these experimental plants in Canadian communities. It has general principles which can apply to many ministry settings.
­