RED CAP ANGER MANAGEMENT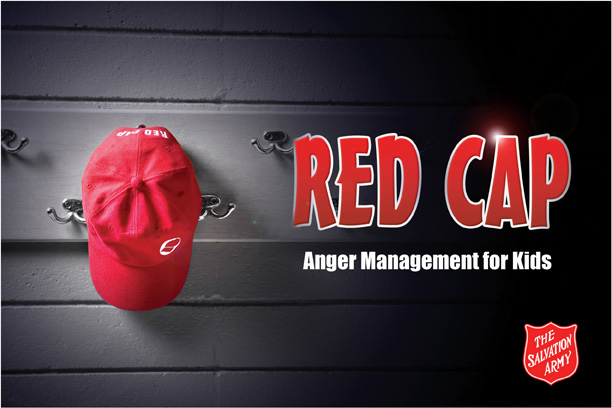 Red Cap is an anger management program geared to ages 8 to 12. It is run as a school club for about 1 ½ hours during a lunch period over 8 to 10 weeks. The program is interactive and run by volunteers who are well trained and police checked. Although run by The Salvation Army, this is not a faith-based program. RED CAP provides an incredible opportunity to offer our communities something that they really need-anger management for their students.

RED CAP can be more than a school club. It can also be held at a community centre, after-school club, shelter, camp, community room at a housing complex or anywhere there are children.
Anger is a normal part of life and many children and adults do not have positive opportunities to practice dealing with anger. There is nothing wrong with feeling angry; problems only begin to arise when people do not deal with their anger properly. Poor coping skills can lead to hurtful conduct such as vandalism, self harm and violence. Teaching students how to manage their anger can significantly reduce the amount of violence within a school and community. The RED CAP club provides the opportunity for young people to learn how to manage their anger.
The goal of RED CAP is to have participants come to the point where they will automatically STOP as they learn to positively deal with their anger. Each RED CAP lesson centers on one of these areas-Stopping, Thinking and Problem Solving. The goal of RED CAP is to have participants come to the point where they will automatically STOP, THINK and PROBLEM SOLVE as they learn to positively deal with their anger.

To find out more about Red Cap contact red_cap@can.salvationarmy.org
­