Real World Faith (CROSStraining)
Senior High/CROSStraining Bible Study - Winter 2019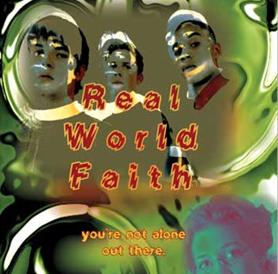 1 - Standing Up For God
Learning Objective: Through the evidence of Biblical History and man"s resistance toward God, students are shown the importance of representing God well.
2 - God"s Word is Real
Learning Objective: In today"s world where everyone"s opinion counts, it is important to impress on teens that God"s word is the true source of guidance for their lives.
3 - Prayer Matters!
Learning Objective: Having a strong vibrant prayer life is something all believers aspire to. In this study, studnets will discover how possible this really is.
4 - Eternal Treasures
Learning Objective: What is God"s perspective on wealth? How do we understand what is most valuable as a Christian. These questions will be discussed as students learn about eternal treasures.
5 - Created To Belong
Learning Objective: Being created in God"s image has more implications than most teens are aware. Discovering that they belong is a significant part of the Christian experience and assurance.
6 - Guarding The Heart
Learning Objective: Discovering the true meaning of wisdom students are encouraged to make godly choices.
7 - Really His
Learning Objective: Breaking down the barriers that stand between God and his children is part of our spiritual discipline. God loves us and desires a loving relationship with us.
8 -God"s Answers
Learning Objective: God is trustworthy and we can have confidence in his power to help us through any and every situation.
9 - Wholeness vs. Loneliness
Learning Objective: Living in opposition to God"s rules for living a sexually pure life leads to loneliness, but living in celebration of God"s gift of sexuality within marriage leads to wholeness. Students will learn biblical principles of sexual purity and consider their personal response.
10 - Harness The Power
Learning Objective: Words have the power to either honour God or grieve him. Committing our speech to the Lord recognizes our dependence on him.

To place an order visit: www.saMinistryCatalogue.ca/Youth