MENTORING
The purpose of the Mentoring component of the
Youth Discipleship Program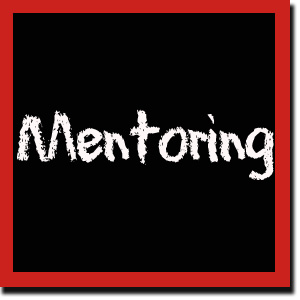 is to provide young people of The Salvation Army with a tool to encourage and assist them in developing consistent, focused Bible study along with accountability to a mature Christian who can nurture and guide them in the development of their faith. Any participant who is attending a Bible Study on a consistent basis, and wants to be challenged in their spiritual walk may choose to participate.
The Mentoring program involves regular completion of the Student Connection Planner and a monthly meeting with a mentor. It is the responsibility of the local youth worker or corps officer to find a suitable (same gender) mentor for any youth who wish to participate, and ensure that the
Screening process
is fully completed. The Mentor's Guide, included with each shipment of planners, outlines other requirements and considerations for mentors.
STUDENT REQUIREMENTS:
Complete the daily readings found in the Student Connection Planner, taking time to answer the questions and note specific prayer concerns. Learn and recite the Bible memory verses for the mentor. Meet with a mentor on a monthly basis to discuss answers to the questions and how the daily readings encourage and uphold Christian lifestyle. Have the mentor sign the journal at each meeting, and report to the local youth worker or corps officer that the requirements for completion are being met.
OBJECTIVES:
To develop the daily habit of reading God's Word and evaluating its meaning for day to day life. To develop spiritual accountability with a mature Christian who will encourage and nurture spiritual growth. To read the Bible in a systematic fashion and develop the fruit of the spirit. To cultivate a spirit of prayer.
STUDENT CONNECTION PLANNER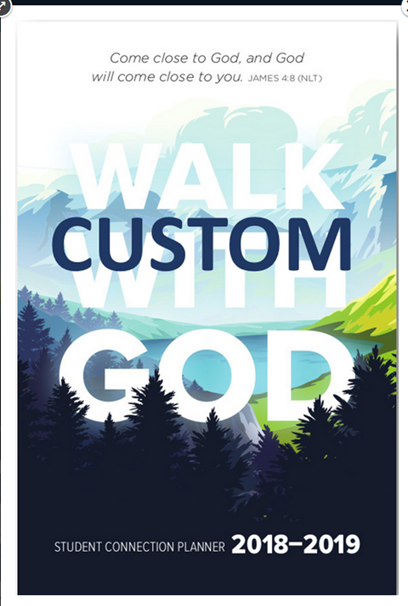 The Youth Discipleship program encourages the use of the Student Connection planner as a mentoring tool.­ Each student should be connected with a mature Christian (guidelines are sent with journals) for accountability and guidance with their daily Bible reading plan, scripture memory, and prayer focus.
When using the Mentoring Program ­as part of the Youth Discipleship Program it is enhanced by the biblical learning that takes place in the Jr. High Bible Study (CROSSzone) or Sr. High Bible Study (CROSStraining) through consistent interaction with a mature Christian.
Using the Student Connection Planner each student and mentor make a commitment to a Bible Reading and memorization plan, and an intentional monthly appointment for accountability. The program is intended to be used by students who are regularly attending Bible study and wish to develop their spiritual walk.

FEATURES:­ This planner has all the features of a student planner, with the added benefit of providing a Bible verse for each day, a thought provoking question each day, the chapters/verses for a Bible reading plan (student choose from three different plans), a prayer focus for each day.


ORDERING: For the student journal, units can order directly from Bible League of Canada. Journals cost $3.95 each, and include free shipping in Canada.