This model for Corps Administration is provided as a guideline/framework for Corps of all sizes in the Canada and Bermuda Territory. The primary function of the Corps Mission Board is to advance the soul saving and kingdom building mission of The Salvation Army throughout the territory.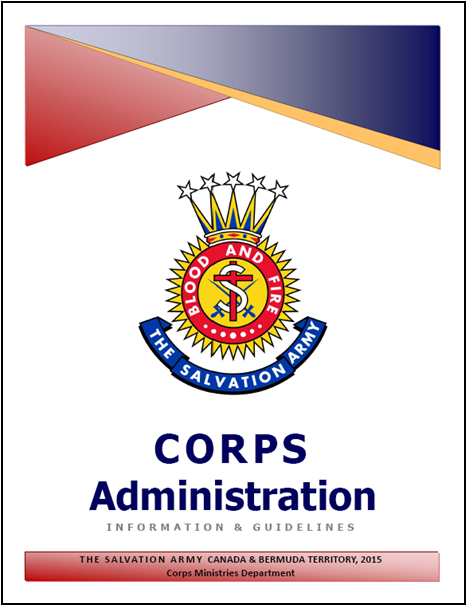 A large number of corps throughout the territory have already modified or totally replaced the Corps Council/Census Board model or have replaced the Census Board with the Pastoral Care Council model recently released as the new O&R from IHQ. The Canada and Bermuda model merges the three main areas of ministry and embraces the mandate of the Pastoral Care Council. Through the Director of Pastoral Care this model ensures that corps rolls are properly maintained, as required by Orders and Regulations for Senior Pastoral Care Councils and the Corps review process.
If you have questions or concerns about this document, please contact the Corps Mission Resource Department, THQ.













Un LEADERSHIP EFFICACE au sein de l'Armée
du Salut consiste à encourager la prise de décisions,
afin de donner une direction et d'obtenir les résultats
escomptés.
Chaque poste, peu importe sa taille, doit avoir un cadre pour
soutenir sa mission. Un modèle de gouvernance est ce cadre qui
sert à harmoniser la communication et la prise de décision en ce qui
a trait aux objectifs du poste.