Rolls Management
---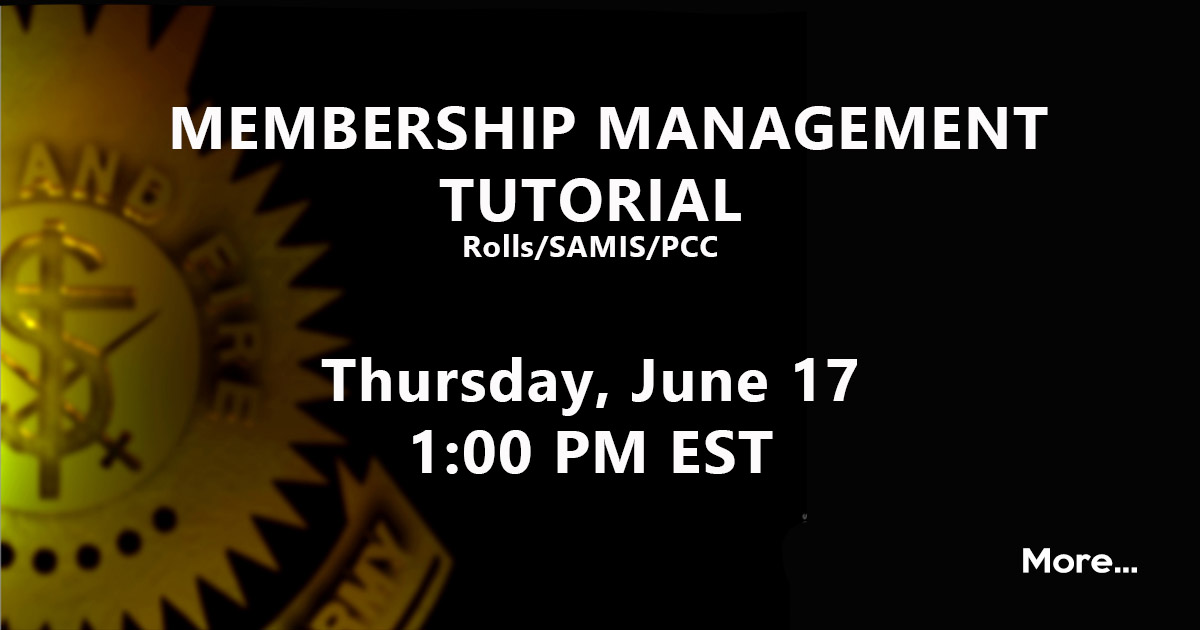 MEMBERSHIP MANAGEMENT TUTORIAL
THURSDAY, JUNE 17TH, 1:00 PM EST
---
The only recognized system for collecting Roll statistics in the Canada and Bermuda territory is SAMIS (Salvation Army Management Information System). Each corps has access to their local account and must keep the roll statistics up-to-date.
ROLLS
Each corps must maintain Rolls of their members, keeping them up-to-date and reconciled every year. Roll books, Rolls Binders, Shelby and other forms of keeping track of members are currently being used. The Rolls Binder was updated in 2017 for units using paper copies in binders. To acquire an updated version contact corps.ministries@salvationarmy.ca
Download the binder inserts, revised 2021 from
www.saMinistryHelps.ca/Toolkit
SAMIS Training
Regular training is available through the IT department at THQ.
Helpful Documents
If you are trying to update your ROLLS in SAMIS, and didn't get time to complete the SAMIS training, here is a document that will outline for you how to move members between rolls.
Track Regular Changes
Use this form all year long to track the changes in membership, and when the time comes for updating SAMIS and preparing for the Annual Review, your document will already be complete.
ADDITIONS/REMOVALS FORM
-
Members du poste (FR)
Transfer Form: Transfer Form
Read this document before you UPDATE YOUR ROLLS!