Blood and Earth: Modern Slavery, Ecocide, and the Secret to Saving the World By: Keven Bales
A leading expert on modern-day slavery, Kevin Bales set out to understand why, where slavery existed, so did massive, unchecked environmental destruction. His fascinating and moving journey has lead him into the lives of modern-day slaves and along a supply chain that leads directly to the cellphones in our pockets. What he discovered is that even as it destroys individuals, families, and communities, new forms of slavery that proliferate in the world's lawless zones also pose a grave threat to the environment. Simply put, modern-day slavery is destroying the planet.

Blood and Earth brings us dramatic stories from the world's most beautiful and tragic places, the environmental and human-rights hotspots where this crisis is concentrated. But it also tells the stories of some of the most common products we all consume—from computers to shrimp to jewelry—whose origins are found in these same places.

Recommended By: Ray Lamont – I love this book! Not only does it get down into the nitty-gritty of human trafficking but it connects it through the supply chain to everyday items we purchase, use, and eat showing how this global injustice affects us in our homes, grocery stores, and shopping outlets. This is not just happening somewhere else. As well, it brilliantly connects the deliberate destruction of the natural environment through human action to modern slavery and human trafficking while providing suggestions on how we can begin the work of healing humanity and the planet we share. Informative. Eye opening. A must read!
Invisible Chains: Canada's Underground World of Human Trafficking
By:
Benjamin Perrin
Just outside Toronto, a 14-year-old Canadian girl was auctioned on the internet for men to purchase by the hour. A young woman was taken by slave traders from an African war zone to Edmonton to earn greater profits by exploiting her in prostitution. A gang called Wolfpack recruited teenagers in Quebec and sold them for sex to high-profile men in the community.
The global problem of human trafficking is only beginning to be recognized in Canada, even though it has been hidden in plain sight. In Invisible Chains, Benjamin Perrin, an award-winning law professor and policy expert, exposes cases of human trafficking, recording in-depth interviews with people on the front lines—police officers, social workers, and the victims themselves—and bringing to light government records released under access-to-information laws.
Recommended By: Dianna Bussey – While the book was written 10 years ago it continues to be highly relevant to introduce the reader into the realities of what modern slavery and human trafficking looks like in Canada in a way that is very readable and poignant. The reality 10 years ago has not improved and the book also stirs the readers to action.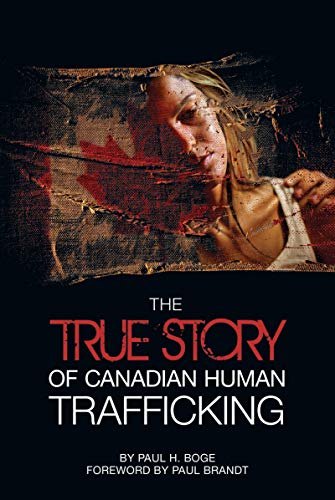 The True Story of Canadian Human Trafficking By: Paul H. Boge
This is the true story of the world of human trafficking in Canada. For years many people refused to believe that human trafficking was happening here in innocent, safe Canada to our very own Canadian girls. But they were wrong! It is estimated that between 12 and 27 million people are currently caught in human trafficking globally, and Canadian stats show that thousands are exploited for their labour or sexual services right across our own country.
To begin combating the monstrosities represented by these numbers, it is essential that we recognize that trafficking is an industry and the sex trade is a business, and we must be aware of how it operates and how to defeat it.
This story chronicles the perspective of trafficking's victims, the methods used for recruiting girls, the men who use them, the men who knowingly and sometimes unknowingly fuel the industry and the brave politicians and organizations who are in a constant fight to stop the industry and keep our nation strong and free from it.
Recommended By: Raelene Russell – This book is a must read for everyone! It presents the reality of human trafficking in Canada from three intertwined perspectives: a victim, a purchaser of sex, and a Parlimentarian. The author does a terrific job of demonstrating how easy it is for someone to be lured into the commercial sex trade while at the same time highlighting some of the common misconceptions that fuel the demand. The third perspective demonstrates the work necessary to change Canadian laws and influence policy makers – vital pieces to combatting this atrocity. Human trafficking is occurring in our country, in our communities, and we can no longer turn a blind eye believing it happens "over there". For an informative and inspiring look at the situation here in Canada, I cannot recommend this book more.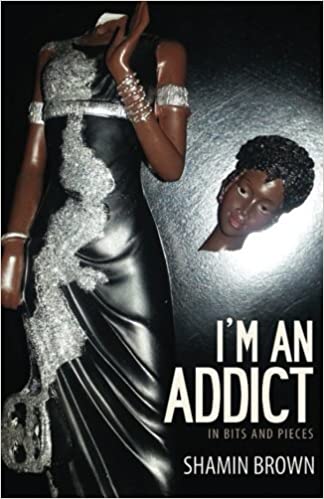 I'm an Addict: In Bits and Pieces By:Shamin Brown
As a high school sophomore, she was a straight A student who excelled in athletics. By the following year, she was a crack addict, broken in body and spirit. Today, Shamin is a University graduate who shares her story of hope and healing with women and youth in group homes and community centers. Raised by a single mother who worked around the clock to make ends meet, Shamin was vulnerable to multiple sexual abuses as a child and ended up living on the streets and sexually exploited from the age of 15. As an adult, she continued on in the sex trade, became ensnared in abusive relationships, buried her pain in addictions, and lost her children to local child protection agencies. Through the love and guidance of others, and her growing relationship with Christ, Shamin embarked on a journey of courage, honesty and healing – learning to resist the negative labels others had prescribed to her and beginning to define herself against all odds. The first of the I'm An Addict Trilogy, I'm an Addict In Bits and Pieces, begins to describe the brave story of one woman's journey.
Recommended By: Dianna Bussey – A book and woman close to my heart Shamin writes so succinctly about her experience as a survivor of sexual exploitation and addiction and how she continues to experience healing. A very good read to begin to understand the realities of human trafficking as they often present to here at The Salvation Army.
Hidden Girl: A True Story of a Modern-Day Child Slave By: Shyima Hall
An inspiring and compelling memoir from a young woman who lost her childhood to slavery—and built a new life grounded in determination and justice.

When Shyima Hall was eight years old, her impoverished parents sold her to pay a debt. Two years later, the wealthy family she was sold to moved to Orange County, California, and smuggled her with them. Shyima served the family eighteen hours a day, seven days a week until she was twelve. That's when an anonymous call from a neighbor brought about the end of Shyima's servitude—but her journey to true freedom was far from over.

A volunteer at her local police department since she was a teenager, Shyima is passionate about helping to rescue others who are in bondage. Now a US citizen, she regularly speaks out about human trafficking and intends to one day become an immigration officer. In Hidden Girl, Shyima "commands unfailing interest, sympathy, and respect" (Publishers Weekly), candidly reveals how she overcame her harrowing circumstances, and brings vital awareness to a timely and relevant topic.
Recommended By: Ray Lamont – This book is a good reminder that modern slavery and human trafficking is more than just sex trafficking. Many victims are also trafficked for labor. This is real raw and honest look of one survivor's journey into labor trafficking that will open your eyes to the signs, risks, methods, and the devastating realities of type of trafficking. Definitely worth the read!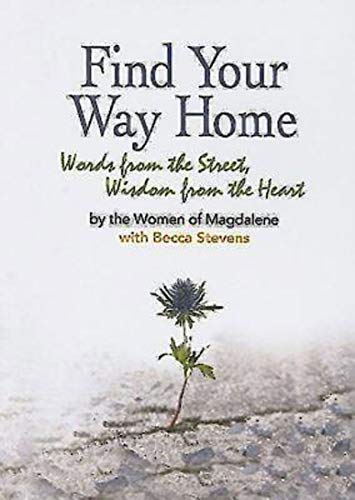 Find Your Way Home: Words from the street, Wisdom from the Heart by the Women of Magdalene with Becca Stevens
I remember the first day I came home. There were four beautiful women walking out onto the porch to say hello. This was the home I'd almost forgotten about. Thank you, God, for leading me home.
Have you ever felt lost?
Do you long for a group of friends?
Will you ever find your way home?
In this remarkable book, the women of Magdalene ask questions that all of us ask, and they share their own joyous, painful, uplifting answers. Inspired by the classic Benedictine Rule, the women have written down 24 rules they live by in the Magdalene community, a place of healing and grace.
Recommended by: Dianna Bussey - A little book that packs a huge amount of hope in hurt through the verse and words of survivors. Also check out the social enterprise attached to Magdalene homes out of Nashville, TN.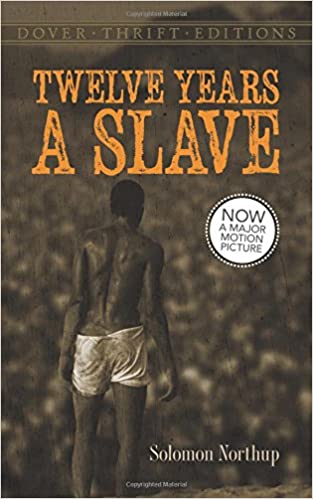 Twelve Years a Slave By: Solomon Northup
Born a free man in New York State in 1808, Solomon Northup was kidnapped in Washington, DC, in 1841. He spent the next 12 harrowing years of his life as a slave on a Louisiana cotton plantation. During this time he was frequently abused and often afraid for his life. After regaining his freedom in 1853, Northup decided to publish this gripping autobiographical account of his captivity.
As an educated man, Northup was able to present an exceptionally detailed and accurate description of slave life and plantation society. This book is probably the fullest, most realistic picture of the "peculiar institution" during the three decades before the Civil War. Moreover, Northup tells his story both from the viewpoint of an outsider, who had experienced 30 years of freedom and dignity in the United States before his capture, and as a slave, reduced to total bondage and submission. Very few personal accounts of American slavery were written by slaves with a similar history.
Recommended By: Ray Lamont – This is one of my favorite books but it took me awhile to read the first time because of the mental and emotional processing I had to do around how Solomon's true story represents what millions of African Americans went through during the American Slave Trade. This book opened my eyes. It made me cry. It left me feeling uncomfortable. It evoked feelings of outrage over humanity and our world history. I think everyone should read this book with the warning that there are graphic descriptions.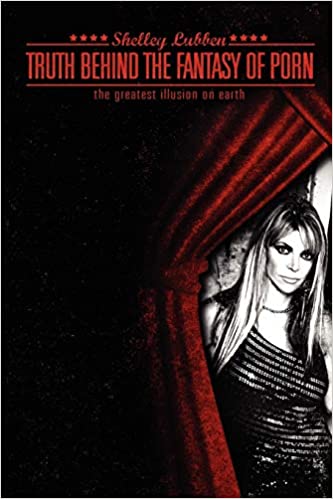 Truth Behind the Fantasy of Porn By: Shelley Lubber
Shelley Lubben was a porn star. Now she tells the hardcore truth. In Truth Behind the Fantasy of Porn, former porn actress Shelley Lubben rips the seductive mask off of pornography and exposes the hardcore truth behind the "greatest illusion on earth." Her spectacular journey from childhood sexual abuse to prostitution to the deadly unglamorous realm of porn sets, Shelley is brutally honest about her past. But that's not all. Having escaped the porn industry at 26, Shelley now shares her powerful story of redemption offering a message of hope to the entire world. The first ever book exposing the "secret" side of porn, Shelley wants you to know the hardcore truth. Pornography is modern day slavery for thousands of women and the millions of porn addicts who can't stop clicking. But you shall know the truth and the truth shall set you free!
Recommended By: Julia Parker - This is a very powerful book about the author's journey through dancing, prostitution, porn, and God's power to heal. This books shows that the harm and trauma these women and men endure through this is all consuming and how we must continue to support them in their healing journeys.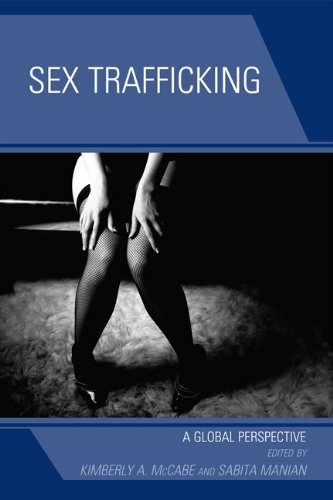 Sex Trafficking: A Global Perspective By: Kimberly A. McCabe
In Sex Trafficking: A Global Perspective, sex trafficking is discussed in terms of its multiple purposes and its victims. The essays provide information to build upon the limited knowledge-base on the subject of sex trafficking and the legislative responses to human trafficking by the various highlighted countries. This collection is unique because it serves the needs of those studying human trafficking from a global perspective by targeting the issue within every geographic region, it provides a general profile of geographic regions in terms of demographic characteristics and political conditions that may support the growth of sex trafficking, and it is written on a basic information-supply-level to provide readers with a foundation on human trafficking throughout the world.
Recommended By: Rebekah McNeilly - I like McCabe's book because although it's a bit older, it's a fantastic resource to reference when preparing any kind of presentation about human trafficking. It's fairly academic, speaking much to causes and giving a lot of solid data to back up both the "why" of modern slavery and the way forward to bringing it to an end. Maybe it's because I'm still firmly entrenched in academia (I think you can identify with this??) but I recognize the importance of supporting every claim we make. This helps with that!
Bury the Chains: Prophets and Rebels in the Fight to Free an Empire's Slaves By: Adam Hochschild
This is a narrative history of the social justice campaign formed in the fight to free the slaves of the British Empire. In early 1787, twelve men—a printer, a lawyer, a clergyman, and others united by their hatred of slavery—came together in a London printing shop and began the world's first grass-roots movement, battling for the rights of people on another continent. Masterfully stoking public opinion, the movement's leaders pioneered a variety of techniques that have been adopted by citizens' movements ever since, from consumer boycotts to wall posters and lapel buttons to celebrity endorsements. A deft chronicle of this ground breaking antislavery crusade and its powerful enemies, Bury the Chains gives a little-celebrated human rights watershed its due.
Recommended By: Ray Lamont – This is my history-loving nerdiness coming out but I really loved this book. It's long (498 pages) but the author has an amazing way with words and is able to make history come alive through his story telling. It is well written, well researched, and very easy to read. For those that want to more know about the history of the abolition movement to stop slavery that started in Britain, the key heroes who contributed to the cause, how they went about this fight, and the importance of a large-scale women's abolition movement, then this is a great book to read.