Books - Children and Adults
CHILDREN BOOKS
There are so many great books out there to help children begin to learn and become aware of slavery and human trafficking in the world around them. Check out this book list for children focusing on prevention, slavery and the underground railway, and two important historical heroes in this Fight For Freedom. All these books can be purchased at Amazon.ca but we would also encourage you to shop local and check out your neighbourhood bookstore.
My Body! What I Say Goes! By: Jayneen Sanders
This is a book to empower and teach children about personal body safety. Topics included are feelings, safe and unsafe touch, private parts, secrets and surprises, consent, and respectful relationships. Also included are discussion questions for parents, caregivers, and educators.
Let's Talk about Body Boundaries, Consent, and Respect By: Jayneen Sanders
This book helps to teach children about body ownership, respectful relationships, feelings, emotions, choices, and recognizing bullying behaviours. These are explored in a child-friendly and easily-understood manner, providing familiar scenarios for children to engage with and discuss. Also included are discussion questions for parents, caregivers, and educators.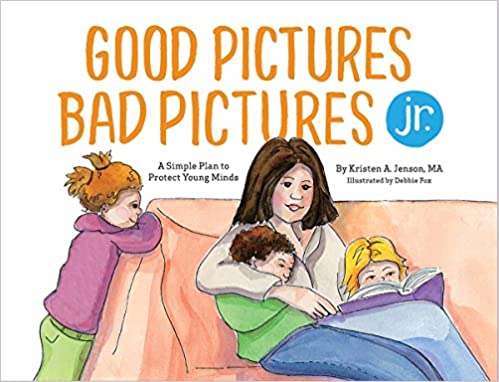 Good Pictures Bad Pictures Jr. By: Kristen A Jenson
Young children deserve to be armed early against internet dangers. This book is an "easy-to-use tool for parents" to help protect their young kids (ages 3 to 6). Using gentle, age-appropriate messages, children will learn to "Turn, Run & Tell" when they are accidentally exposed to inappropriate content. It is a comfortable, effective way for proactive parents to empower their young kids with their first internal filter!
Good Pictures Bad Pictures Jr. By: Kristen A Jenson
Good Pictures Bad Pictures provides a natural and comfortable way to talk about pornography with children ages 7 and up. It is a read-aloud story about a mom who explains to her son what pornography is, why it's dangerous, and how to reject it.
Featuring easy-to-understand science and simple analogies, this internationally-acclaimed book engages young kids to porn-proof their own brains based upon a 5-point CAN DO Plan. Also included are "Let's Talk!" discussion questions at the end of each chapter; Tips for Parents and Caregivers section offering practical advice for raising porn-proof kids in the digital age; and the most up-to-date science provides kids with even more powerful arguments against pornography.
Slavery and the Underground Railway – These books, while being historical stories representing truths about slavery during the Slave Trade in America, helps us to begin to gain a better understanding of challenges and themes still associated with slavery and human trafficking today. These stories will help children to better understand what it would be like to be a slave and the trials they faced: oppression, separation from family, being controlled by another for the financial benefit of another, and their constant desire for freedom.
Henry's Freedom Box: A True Story from the Underground Railway By: Ellen Levine
Based upon the true story of a young slave named Henry who mails himself to freedom. Henry Brown doesn't know how old he is. Nobody keeps records of slaves' birthdays. All the time he dreams about freedom, but that dream seems farther away than ever when he is torn from his family and put to work in a warehouse. Henry grows up and marries, but he is again devastated when his family is sold at the slave market. Then one day, as he lifts a crate at the warehouse, he knows exactly what he must do: He will mail himself to the North (Canada).
https://www.youtube.com/watch?v=L6rf9bxDK1o – provides video of this amazing book being read.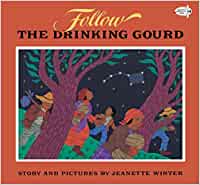 Follow the Drinking Gourd By: Jeanette Winter
This story begins with a peg-leg sailor who aids slaves on their escape on the Underground Railroad. While working for plantation owners, Peg Leg Joe teaches the slaves a song about the drinking gourd (the Big Dipper). A couple, their son, and two others make their escape by following the song's directions.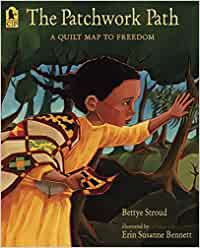 The Patchwork Path: A Quilt Map to Freedom By: Bettye Stroud
A fictionalized account of a fascinating oral history, this book tells the story of two out of the thousands of slaves who escaped a life of slavery and made the dangerous journey to freedom — a story of courage, determination, and hope.

Now that Hannah's papa has decided to make the run for freedom, her patchwork quilt is not just a precious memento of Mama — it's a series of hidden clues that will guide them along the Underground Railroad to Canada.
Can be purchased on Amazon: https://www.amazon.ca/gp/product/0763635197/ref=ppx_yo_dt_b_asin_title_o00_s00?ie=UTF8&psc=1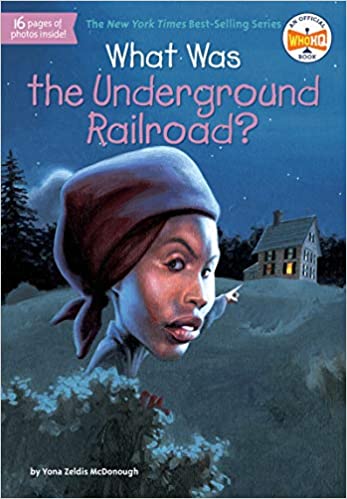 What Was the Underground Railroad? By: Yona Zeldis McDonough
No one knows where the term Underground Railroad came from--there were no trains or tracks, only "conductors" who helped escaping slaves to freedom. Including real stories about "passengers" on the "Railroad," this book chronicles slaves' close calls with bounty hunters, exhausting struggles on the road, and what they sacrificed for freedom. With 80 black-and-white illustrations throughout and a sixteen-page black-and-white photo insert, the Underground Railroad comes alive!
Important Historical Figures in the Fight for Freedom Against Slavery – These children friendly biographies of Harriet Tubman and Fredrick Douglass are just two heroes who join a long list of people who have fought for the freedom of others. They are a great read to inspire and influence a new generation of Freedom Fighters.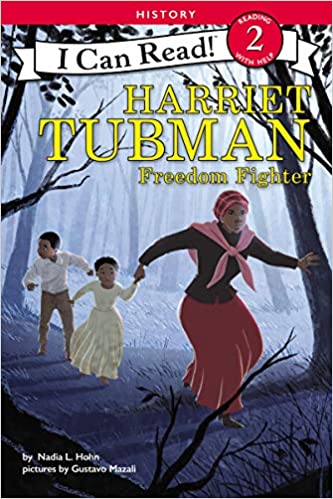 Harriet Tubman: Freedom Fighter By: Nadia L. Hohn
Harriet Tubman was a brave woman who was born enslaved in Maryland in the 1800s. After risking everything to escape from her slave master and be free, Harriet went on to lead many people to freedom in St. Catherine's, Canada, on a journey known today as the Underground Railroad. This book covers some of the amazing aspects and milestones of Tubman's life, a timeline and historical illustrations, and a rare photograph of her.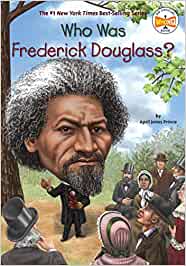 Who Was Frederick Douglass? By: April Jones Prince
Born into slavery in Maryland in 1818, Frederick Douglass was determined to gain freedom--and once he realized that knowledge was power, he secretly learned to read and write to give himself an advantage. After escaping to the North in 1838, as a free man he gave powerful speeches about his experience as a slave. He was so impressive that he became a friend of President Abraham Lincoln, as well as one of the most famous abolitionists of the nineteenth century.


ADULT BOOKS
Modern slavery and human trafficking violates human rights and prevents all people from living freely. If anyone in our communities is not experiencing freedom then none of us are. You may think that it is not happening around you - but it is. Learn more about modern slavery and human trafficking so that you can stand up against it so that it is not happening at all. All these books can be purchased at Amazon.ca but we would also encourage you to shop locally and check out your neighbourhood bookstore.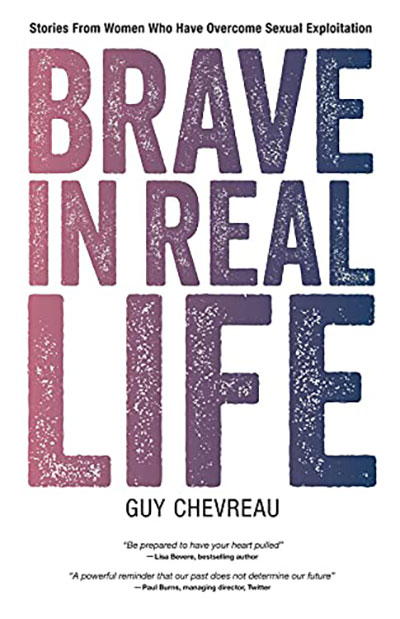 Brave in Real Life: Stories From Women Who Have Overcome Sexual Exploitation By: Guy Chevreau
Sexual violence is epidemic-and is often perpetrated by a vast and insidious business of rape for profit. In an age of online social networks, not even a zip code can offer protection from trolling predators.
Brave in Real Life is a collection of stories from women who have not only survived sexual violence and exploitation but have overcome their traumatic past. As shining lights and beacons of hope, their courage, faith, and resilience will both move and inspire you.
Can be purchased on Amazon: https://www.amazon.ca/Brave-Real-Life-Overcome-Exploitation-ebook/dp/B0975VGQXX/ref=sr_1_1?keywords=Brave+in+real+life&qid=1638216576&sr=8-1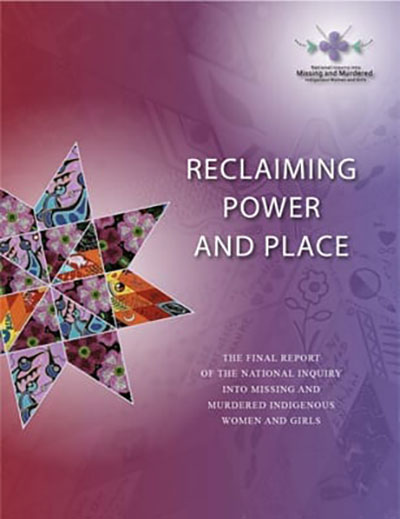 Reclaiming Power and Place: The Final Report of the National Inquiry into Missing and Murdered Indigenous Women and Girls
The National Inquiry's Final Report reveals that persistent and deliberate human and Indigenous rights violations and abuses are the root cause behind Canada's staggering rates of violence against Indigenous women, girls and 2SLGBTQQIA people. The two volume report calls for transformative legal and social changes to resolve the crisis that has devastated Indigenous communities across the country.
The Final Report is comprised of the truths of more than 2,380 family members, survivors of violence, experts and Knowledge Keepers shared over two years of cross-country public hearings and evidence gathering. It delivers 231 individual Calls for Justice directed at governments, institutions, social service providers, industries and all Canadians.
Fallen by Annie Lobert (English and Spanish)
Annie Lobert is a survivor of more than a decade of sex trafficking -- working as an exotic dancer and a high-class escort prostituted in Hawaii, Minneapolis, and Las Vegas. She is an internationally recognized expert and advocate of ministry to men and women in the commercial sex industry from her personal experience. This is her story of being held captive within the sex industry, her journey of breaking free and finding healing and then reaching out to others to help them find the same healing she has.
Can be purchased on Amazon: https://www.amazon.ca/Fallen-Industry-Into-Arms-Savior/dp/1617959227/ref=sr_1_1?keywords=%E2%80%A2+Fallen+-+Annie+Lobert&qid=1638215039&sr=8-1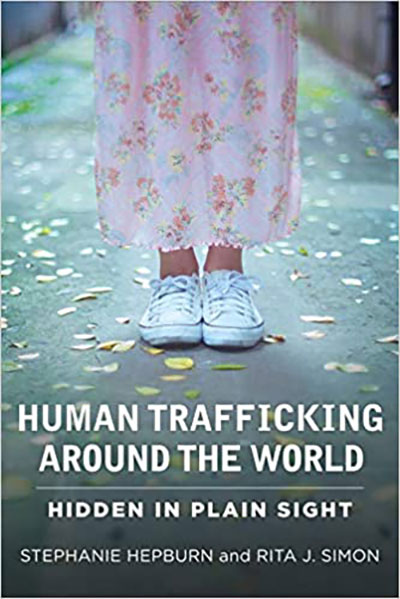 Human Trafficking Around the World: Hidden in Plain Sight By: Rita Simon and Stephanie Hepburn
This unprecedented study of sex trafficking, forced labor, organ trafficking, and sex tourism across twenty-four nations highlights the experiences of the victims, perpetrators, and anti-traffickers involved in this brutal trade. Combining statistical data with intimate accounts and interviews, journalist Stephanie Hepburn and justice scholar Rita J. Simon create a dynamic volume sure to educate and spur action.
Hepburn and Simon recount the lives of victims during and after their experience with trafficking, and they follow the activities of traffickers before capture and their outcomes after sentencing. Each chapter centers on the trafficking practices and anti-trafficking measures of a single country: Australia, Brazil, Canada, Chile, China, Colombia, France, Germany, India, Iran, Iraq, Israel, Italy, Japan, Mexico, Niger, Poland, Russia, South Africa, Syria, Thailand, the United Arab Emirates, the United Kingdom, and the United States.
Can be purchased on Amazon: https://www.amazon.ca/Human-Trafficking-Around-World-Hidden/dp/023116145X/ref=sr_1_1?keywords=Human+Trafficking+Around+the+World%3A+Hidden+in+Plain+Sight+-+Rita+Simon+and+Stephanie+Hepburn&qid=1638215658&sr=8-1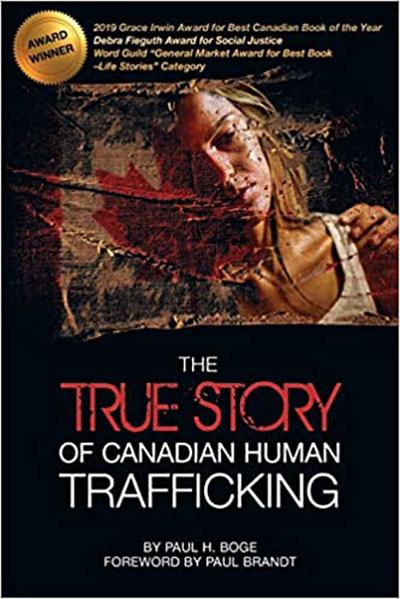 The True Story of Canadian Human Trafficking By: Paul H. Boge
This is the true story of the world of human trafficking in Canada. For years many people refused to believe that human trafficking was happening here in innocent, safe Canada to our very own Canadian girls. But they were wrong! It is estimated that between 12 and 27 million people are currently caught in human trafficking globally, and Canadian stats show that thousands are exploited for their labour or sexual services right across our own country.
To begin combating the monstrosities represented by these numbers, it is essential that we recognize that trafficking is an industry and the sex trade is a business, and we must be aware of how it operates and how to defeat it.
This story chronicles the perspective of trafficking's victims, the methods used for recruiting girls, the men who use them, the men who knowingly and sometimes unknowingly fuel the industry and the brave politicians and organizations who are in a constant fight to stop the industry and keep our nation strong and free from it.
The story revolves around Abby Summers, a high school student from Markham, Ontario, with a special love for soccer and normal dreams of a great future. She receives a message on social media from a new guy in school named Jake. The two form a friendship online. Abby begins to date Jake and falls for him quickly, even imagining a future together with him. As happens to many girls just like her, her hope suffers a bad turn when he convinces her to sell herself to men for one night. One night turns into many, with Jake convincing her to take a trip with him across Canada to make a lot of money for their future life together. When Abby finally wants out, she discovers she is trapped. That is the story of most of the girls caught in this trap in Canada.
Can be purchased on Amazon: https://www.amazon.ca/True-Story-Canadian-Human-Trafficking/dp/1988928095/ref=sr_1_1?keywords=The+True+Story+of+Canadian+Human+Trafficking+by+Paul+Boge&qid=1638215914&sr=8-1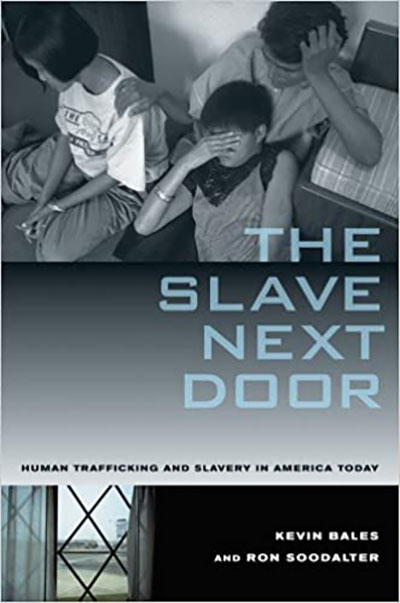 The Slave Next Door By: Kevin Bales and Ron Soodalter
In this riveting book, authors and authorities on modern slavery Kevin Bales and Ron Soodalter expose the disturbing phenomenon of human trafficking and slavery that exists now in the United States. In The Slave Next Door we find that these horrific human rights violations are all around us; people sold into slavery are often hidden in plain sight: the dishwasher in the kitchen of the neighborhood restaurant, the kids on the corner selling cheap trinkets, the man sweeping the floor of the local department store. In these pages we also meet some unexpected modern-day slave owners, such as a 27-year old middle-class Texas housewife who is currently serving a life sentence for offences including slavery. Weaving together a wealth of voices—from slaves, slaveholders, and traffickers as well as from experts, counselors, law enforcement officers, rescue and support groups, and community leaders—this book is also a call to action, telling what we, as private citizens and political activists, can do to raise community awareness, hold politicians accountable, and finally bring an end to this horrific and traumatic crime.
Can be purchased on Amazon: https://www.amazon.ca/Slave-Next-Door-Trafficking-Slavery/dp/0520268660/ref=sr_1_1?keywords=the+slave+next+door&qid=1638216824&sr=8-1
The Slave Across the Street: The True Story of How an American Teen Survived the World of Human Trafficking By: Theresa L. Flores and Peggy Sue Wells
While more and more people each day become aware of the dangerous world of human trafficking, most people in the U.S. still believe this is something that happens to foreign women, men, and children--not something that happens to their own.
In this powerful true story, Theresa L. Flores shares how her life as an All-American, blonde-haired 15-year-old teenager who could have been your neighbor was enslaved into the dangerous world of sex trafficking while living in an upper-middle class suburb of Detroit. Her story peels the cover off of this horrific criminal activity and gives dedicated activists as well as casual bystanders a glimpse into the underbelly of trafficking. And it all happened while living at home wihtout her parents ever knowing about it. Involuntarily involved in a large underground criminal ring, Ms. Flores endured more as a child than most adults will ever face their entire lives.
In this book, Ms. Flores discusses how she healed the wounds of sexual servitude and offers advice to parents and professionals on preventing this from occurring again, educating and presenting significant facts on human trafficking in modern day America.
Can be purchased on Amazon: https://www.amazon.ca/Slave-Across-Street-Theresa-Flores-ebook/dp/B0034KYZQ8/ref=sr_1_2?keywords=theresa+L.+flores&qid=1638217512&sr=8-2