February Cry for Justice Newsletter

The following excerpt was written in the February Cry for Justice Newsletter

"This month we are advocating for the elimination of Racism in our societies. Racism is the belief that races have distinct attributes, abilities, or virtues, that make them inferior or superior to one another. Racial injustice is when racism festers into inequality; and is demonstrated in the severe limitation of education, employment, health, and opportunity for racial minorities.
The scriptures are clear when it comes to matters of race. The distinguishing characteristic of humans is that we are all created in the image and likeness of God (Genesis 1:27). The Israelites, God's chosen people, were an assortment of races (Exodus 12:38). Jesus leads by his example in his interactions with the Samaritan woman (John 4: 1-26), the Roman centurion (Matthew 8:5-13) and the Canaanite woman (Matthew 15:21-28), and in his choice of an oppressed race to represent the neighbour in 'The Good Samaritan' parable (Luke 10:25-37). Consequently, Paul calls the early church to racial unity (Ephesians 3:14-15, Galatians 3:28, Colossians 3:11). "

This is especially important as we consider the intersection of race and gender, and the trials that those individuals with multiple minority identities face. We must prayer for racialized women, and stand together to combat racism in our own communities.
What does Social Justice mean to you?



Please visit the Social Missions webpage for more important resources.
Cry for Justice
The international Salvation Army is being called to prioritize prayer, specifically for justice on behalf of women and girls.
In every context of injustice females suffer most. Globally, women do three times more unpaid care work than men. The gap is largest in Northern Africa and Western Asia, but it exists in every region. Globally one in two women who are murdered are murdered by a male partner or family member. 71 per cent of all trafficking victims globally are females.
Our hearts anguish to see the images and read the headlines. We cry out for justice in the streets, and before God in prayer.
We cry for justice because of the image of God in every human being, the God revealed in Jesus Christ, the One who loves justice, and works justice for all the oppressed (Psalm 33:5; 103:6).
Will you join us in seeking justice together, by crying out to God in prayer for justice in the earth, following the example of the persistent widow as described by Jesus? 'And will not God bring about justice for his chosen ones, who cry out to him day and night? Will he keep putting them off?' (Luke 18:7 NIVUK)
To receive weekly prayer guides from the International Social Justice Commission, sign up
here
.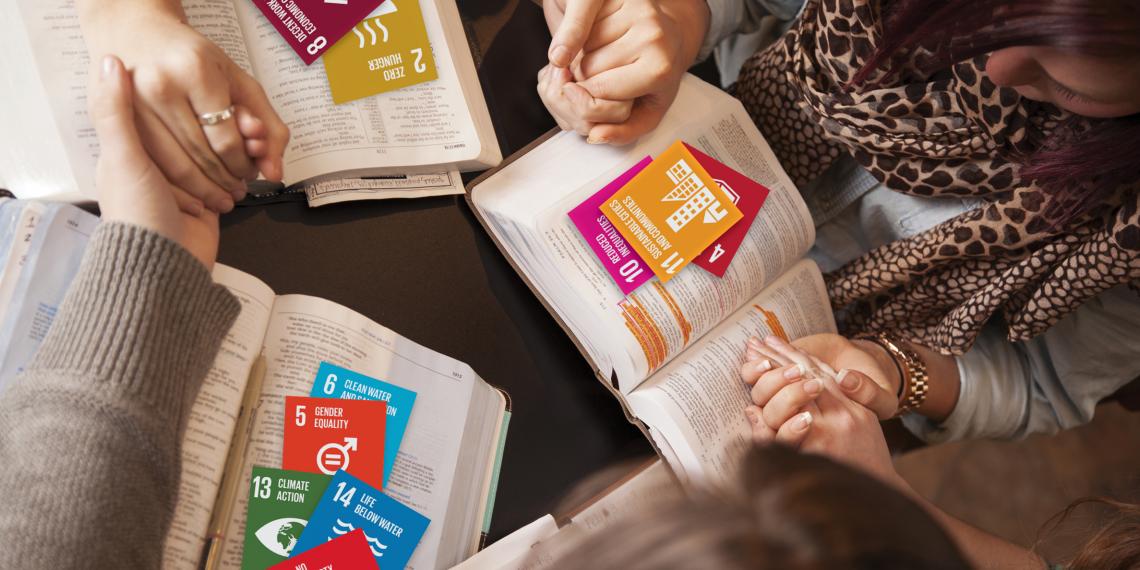 Prayer Squares using the United Nations Sustainable Development Goals
We are thankful to the Women's Ministries in The Salvation Army New Zealand, Fiji, Tonga & Samoa Territory for developing Prayer Squares as a prayer resource, helpful in praying for women and girls.
From their website:

The Prayer Squares are a freely-printable resource to help you pray for women and girls, and the world, using the United Nations' Sustainable Development Goals (SDG) as an engaging framework.
You can view the Prayer Squares online, or print and use them as prayer starters. We've also provided facts relating to each SDG on the reverse side of the card, so you can pray specifically and effectively for women and girls worldwide.
The United Nations has set 17 Sustainable Development Goals (SDG) which 'provides a shared blueprint for peace and prosperity for people and the planet, now and into the future.'
The United Nations and member-countries are working toward the tangible SDG targets to end human need. The United Nation Women's department are tracking how women and girls fare in relation to the SDGs. We have used their resources to create the 'Prayer Squares', to pray effectively and informedly through the issues facing women and girls around the world.

Prayer Squares are available for download in English and French below.