Bangladesh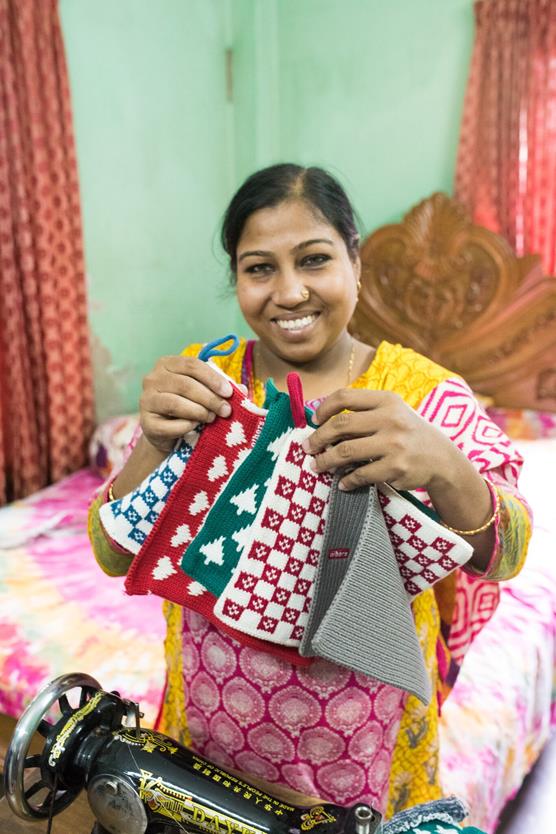 Bangladesh, officially the Peoples Republic of Bangladesh, is a country in South Asia. Bangladesh is the world's eighth most populated country, with more than 160 million people, and is among the most densely populated countries. Dhaka is the capital city. The currency used is called the TAKA.
The common foods in Bangladesh include rice and fish, which are traditional favourites, with vegetables and lentils also forming a part of the staple diet.

Islam is the largest religion in Bangladesh, with almost 90 percent of the population being Muslin. Bangladesh is also one of the biggest centres of arts and crafts on the Indian subcontinent.
The Salvation Army work in Bangladesh began in 1971. Others - Trade for Hope began there in 1997. The Others program works directly with more than 700 women offering an alternative source of income, which is vitally necessary. Others has focused on specific social groups (destitute, prostituted, trafficked, widowed, and divorced women), who, despite their poverty, have exceptional handcraft skills. Due to a lack of opportunity and a lace of positive direction, these groups have struggled desperately to generate a sustainable income from their traditional skills.
Because most of the women producers in Bangladesh are the main breadwinners in their families, their work with Others - Trade for Hope allows them to send their children to school, provide food and medicine, gain the knowledge needed to run a business, as well as have the ability to write and to read.