History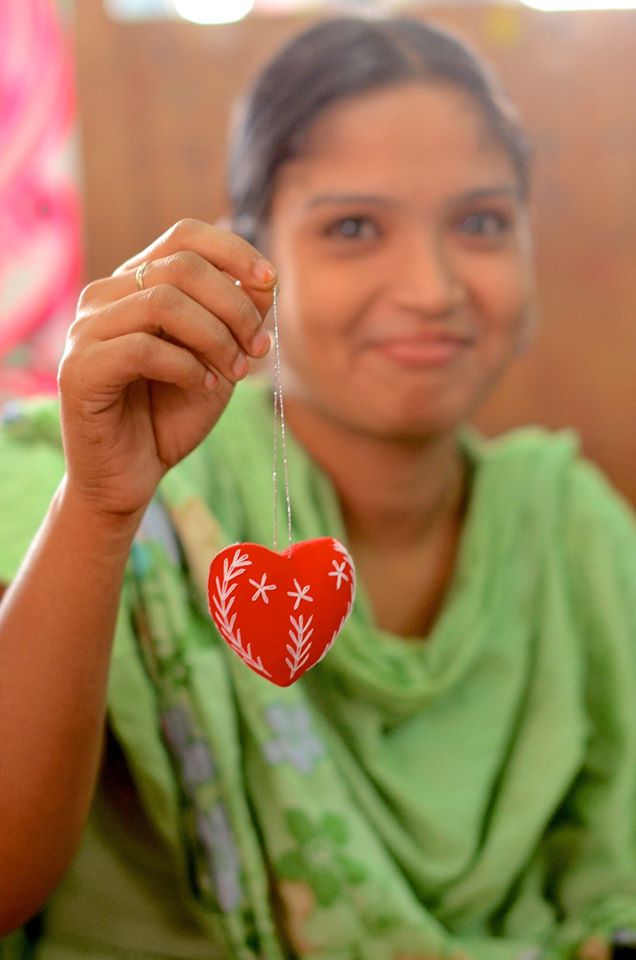 In the mid-1990s, The Salvation Army was helping women in Bangladesh to learn a trade. The Salvation Army guaranteed that they would be paid for the products that they made, and tried to resell the products through different networks.
It quickly became evident that the market for traditional products was not big enough. The result was that many of these products ended up in warehouses. Funding for the project ran out, and the ability to pay the women disappeared. This experience, however, was an important step towards the development of Sally Ann – later to become OTHERS.
The Salvation Army's leaders in Bangladesh at the time, officers Brigitte and Bo Brekke, would not give up the idea of sustainable development through production and sales. Their courage, unwavering faith and vision soon gave results. The first Sally Ann shop opened on 17 September 1997, in two small rooms in Dhaka.
At the onset of the new millennium, over three hundred people – including sex workers and other vulnerable persons with little or no hope of finding decent employment – were involved in the production of carpets, tablecloths, purses, cards, baskets and furniture. More and more people began dropping by the Sally Ann shop in Dhaka.
Others products have since been sold in several countries, AND now in Canada! You are amongst the first to experience this wonderful opportunity to help OTHERS!
Around 1600 people today have an important source of income through our production.
A name change has happened from SALLY ANN to the new name Others which more explicitly points towards the reason for this initiative.
In Denmark, OTHERS is a regular supplier of merchandise for major Salvation Army events, and products are also sold online and through volunteer-based sales outlets.
In the USA, sales through The Army's internal sales networks have now been supplemented with a webshop and an exciting new Home Party concept.
OTHERS has also supplied materials for major conferences and events in the UK and in other countries.
The Global coordination of OTHERS is overseen by The Salvation Army's International Headquarters in London, with an administration located in Norway.
AND NOW, Others is being brought to you by the Women's Ministries department at THQ in the form of this Trade for Hope party. It's a natural fit. Women helping other women and other families, making a difference, giving hope! You will have the opportunity to reach across the world, to Kenya, Pakistan, Bangladesh and Moldova, touch lives and make a difference!