Host A Party
Others - Life of the Party!
Have you ever attended a home shopping party, like Tupperware, Epicure or Mary Kay?
In the same way, hosting an Others party can be a great way to gather women together for good food, fellowship, and some ethical retail therapy!
Tell the Others Story
Others parties can take many forms, and can be hosted at women's ministry events, small groups, or in individual homes.
Share the story of Others with those in attendance by sharing a video or the information available on this website.
You may want to share personal stories of the artisans, and the impact that Others has made on the lives of women around the world.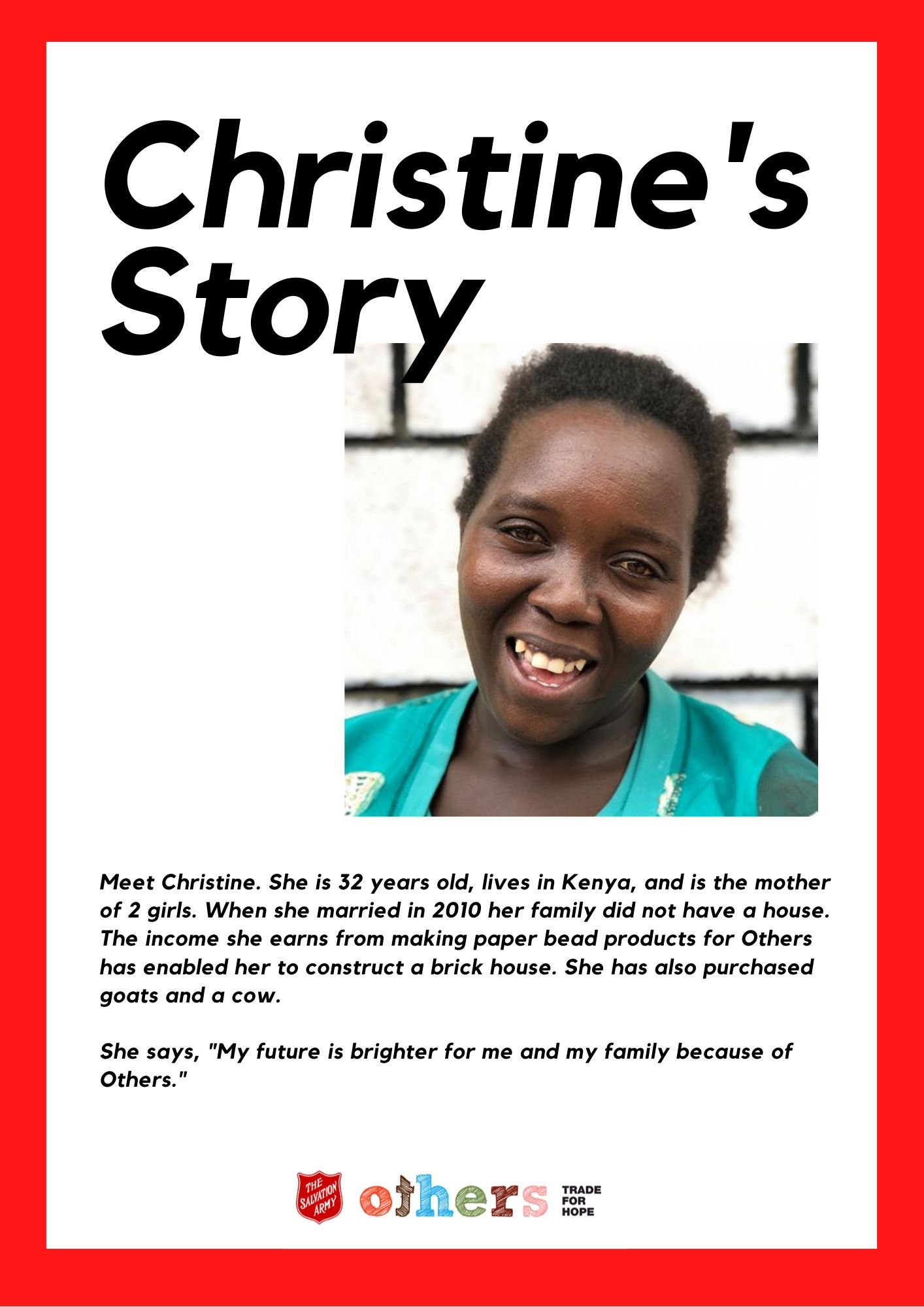 Showcase the Product
Most Salvation Army divisions have an Others sample kit with a variety of Others products. Contact your divisional Women's Ministries department to see if one is available. Allow women to get hands-on with the beautiful handicrafts.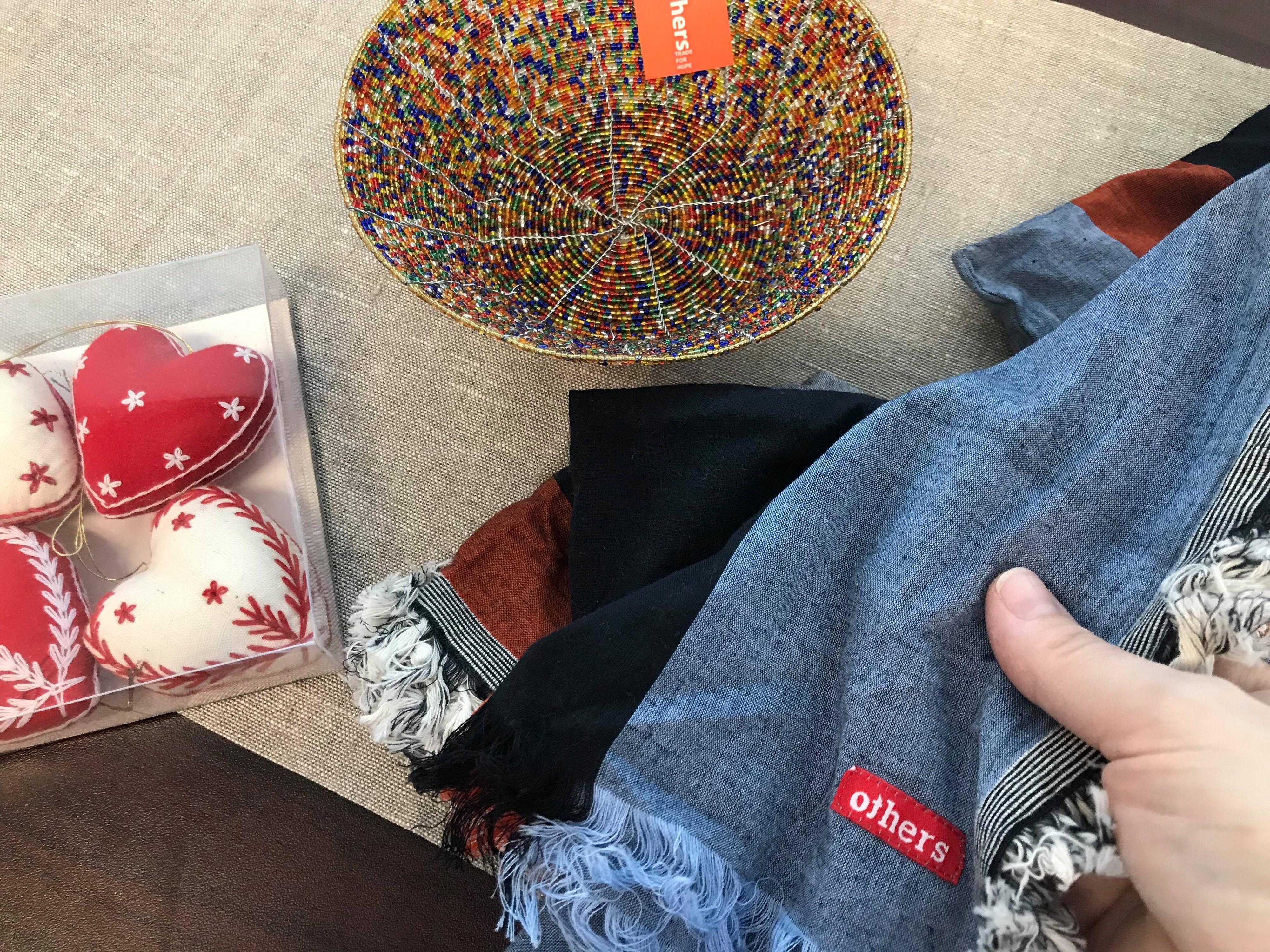 Make a Purchase
To purchase Others products in a party setting, you may wish to direct women to the Supplies and Purchasing website to make their own purchases, or a leader can compile a master order, take payment, and then deliver the product locally once it has arrived. Be sure to collect a few extra dollars for each order to cover shipping costs.
Others Party Testimonial
You can read Trish and Pennie's experience of attending an Others party in this archived Salvationist article.