Books and Information
Welcome the Stranger: A Canadian Church Guide to Welcoming Refugees

The EFC and its partners in the Refugee Resettlement Initiative have produced this new practical resource
to help private sponsors welcome and settle individuals and families into a new life in Canada.

Download a PDF copy or order a print copy of this 60-page booklet from www.TheEFC.ca/WelcomeTheStranger.












The God Who Sees: Immigrants, The Bible, and the Journey to Belong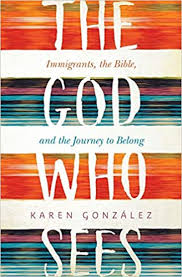 By Karen Gonzáles
Here is a riveting story of seeking safety in another land. Here is a gripping journey of loss, alienation, and belonging. In The God Who Sees, immigration advocate Karen Gonzalez recounts her family's migration from the instability of Guatemala to making a new life in Los Angeles and the suburbs of south Florida. In the midst of language barriers, cultural misunderstandings, and the tremendous pressure to assimilate, Gonzalez encounters Christ through a campus ministry program and begins to follow him.
Here, too, is the sweeping epic of immigrants and refugees in Scripture. Abraham, Hagar, Joseph, Ruth: these intrepid heroes of the faith cross borders and seek refuge. As witnesses to God's liberating power, they name the God they see at work, and they become grafted onto God's family tree.
Find resources for welcoming immigrants in your community and speaking out about an outdated immigration system. Find the power of Jesus, a refugee Savior who calls us to become citizens in a country not of this world.


You Welcomed Me: Loving Refugees and Immigrants Because God First Loved Us Kindle Edition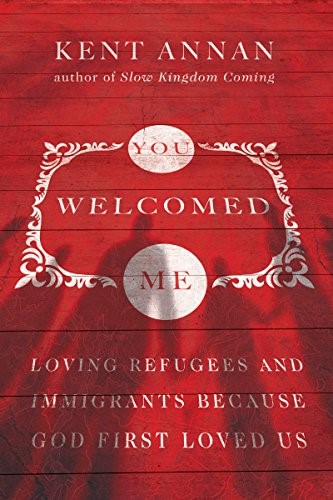 by Kent Annan
"Wait, Dad. Are we for them or against them?"
Kent Annan was talking with his eight-year-old son about the immigrant and refugee crises around the world. His son's question, innocent enough in the moment, is writ large across our society today. How we answer it, Annan says, will reveal a lot about what kind of family, community, or country we want to be.
In You Welcomed Me, Annan explores how fear and misunderstanding often motivate our responses to people in need, and invites us instead into stories of welcome―stories that lead us to see the current refugee and immigrant crisis in a new light. He lays out simple practices for a way forward: confessing what separates us, listening well, and partnering with, not patronizing, those in need. His stories draw us in, and his practices send us out prepared to cross social and cultural divides.
In this wise, practical book, Annan invites us to answer his son's question with confident conviction: "We're for them"―and to explore with him the life-giving implications of that answer.


Serving God in a Migrant Crisis: Ministry to People on the Move
by Patrick Johnstone and Dean Merril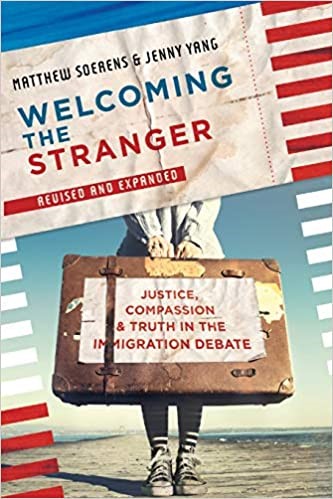 Millions are on the move, driven by war, drought, terrorism, poverty, failed states, environmental catastrophes, disease, revolutions, and the desire for a better life. Christians have a unique perspective, because Jesus was a refugee. So was Abraham. So was Joseph. So was Moses. Today, some turn their backs on refugees. Patrick Johnstone helps us understand what's causing today's refugee crisis, explore Christian theology and tradition on migration, and see how Christian workers around the globe are opening their hearts to embrace these modern outcasts. "The world is literally coming to our doorstep" says Johnstone. "Will we open the door?"


Seeking Refuge
By Stephen Bauman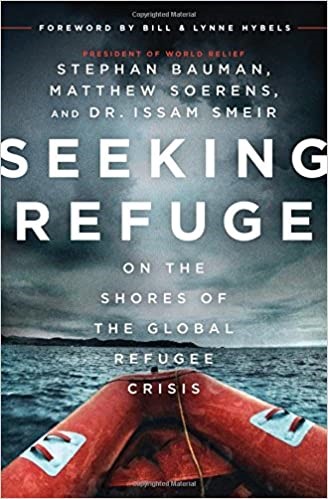 "Seeking Refuge "speaks right into that tension. It explores the salient issues and dilemmas, the theological and moral arguments, the economic costs and benefits of welcoming refugees, and more. Informed by real stories from refugee communities around the world, "Seeking Refuge "will equip you for a compassionate response to refugees and other displaced people, one that displays God s redeeming power to a broken world.
The church has an opportunity to lead out on one of the most important issues of our time. Someday our Lord will say, I was a stranger and you welcomed me... Will he be talking about us?"


Welcoming the Stranger
By Matthew Soerens and Jenny Yang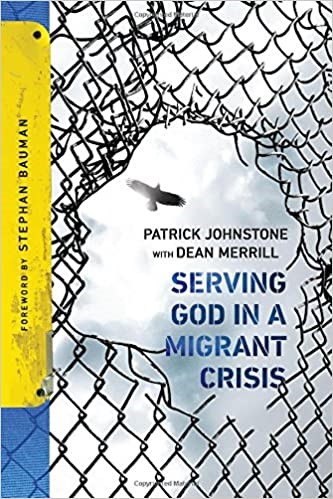 Immigration is one of the most complicated issues of our time. Voices on all sides argue strongly for action and change. Christians find themselves torn between the desire to uphold laws and the call to minister to the vulnerable. In this book World Relief immigration experts Matthew Soerens and Jenny Yang move beyond the rhetoric to offer a Christian response to immigration. They put a human face on the issue and tell stories of immigrants' experiences in and out of the system. With careful historical understanding and thoughtful policy analysis, they debunk myths and misconceptions about immigration and show the limitations of the current immigration system. Ultimately, they point toward immigration reform that is compassionate, sensible, and just as they offer concrete ways for you and your church to welcome and minister to your immigrant neighbors. This revised edition includes new material on refugees and updates in light of changes in political realities.

Other Great Resources
Visit
saMinistryHelps.ca
for other great ideas to enhance ministry to Immigrants and Refugees!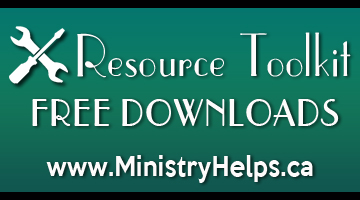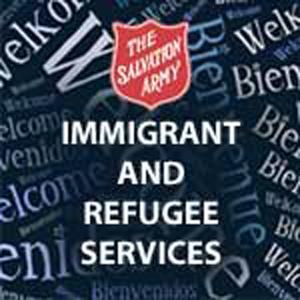 This document is a useful tool for front line workers, providing information about the Refugee...

Based on a national, interdenominational study of how congregations are assisting immigrants (see...

A responsive reading suitable for congregations as a response to current events surrounding...