Indigenous Ministries Resources

A Journey of Reconciliation

The Salvation Army in Canada and Bermuda has committed to a journey of reconciliation with Indigenous peoples in Canada. It is a journey that many churches across Canada are taking.

This booklet provides information and guidance to Salvationists on how to walk this journey of reconciliation and be part of building positive relationships between Indigenous and non-Indigenous peoples. Together let us seek God's direction and blessing as we move forward in reconciliation and relationship building.

Read all about Truth and Reconciliation:
Indigenous Ministries: A Journey of Reconciliation

---


Truth & Reconciliation: Call to Action Prayer Guide

This is a useful tool to engage in prayer and supplication focused around each of the actions called for.
Download a copy: Truth & Reconciliation Call to Action: Prayer Guide













---
Introduction to First Nations Ministry. In this ground breaking study, Cheryl Bear-Barnetson presents an approach to First Nations ministry from the foundations of indigenous worldview and values. She begins with an overview of First Nations theology, which includes the Native views of Creator, the Holy Spirit, the Incarnation, a theology of land, and a theology of missions. Various Native practices, traditional gatherings, and ceremonies are also described. Bear-Barnetson argues that leaders who are more fully informed about Native beliefs, values, and practices will see a dramatic increase in their effectiveness in ministering to indigenous people in the United States and Canada. Furthermore, the practical missiological and theological principles discovered here can be implemented in any cross-cultural ministry context. The study concludes with specific recommendations to The Foursquare Church and the Canadian Foursquare Church for the purpose of advancing the ministry among First Nations people.




---
Indigenous Ally Toolkit.


What does it mean to be a good ally to Indigenous Peoples?
Content and research by Dakota Swiftwolfe, Layout and design by Leilani Shaw.
Download a free copy:
Indigenous Ally Toolkit














---
One Church Many Tribes. In this captivating chronicle of the Native American story, Richard Twiss of the Rosebud Lakota/Sioux sifts through myth and legend to reveal God's strategy for the nation's host people.

With wit, wisdom and passion, Twiss shows God's desire to use the cultures of First Nations peoples--in all their mystery, color and beauty--to break through to those involved in New Age mysticism, Eastern religions, even Islam.

One Church, Many Tribes is a rallying cry for the Church to work as one so that the lost may learn to walk in life with beauty, along the path of the Waymaker.


---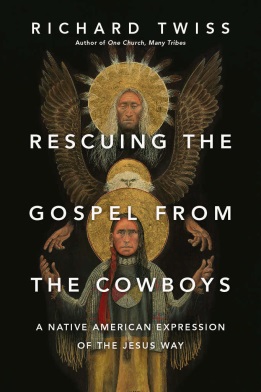 Rescuing The Gospel from The Cowboys. The gospel of Jesus has not always been good news for Native Americans.

The history of North America is marred by atrocities committed against Native peoples. Indigenous cultures were erased in the name of Christianity. As a result, to this day few Native Americans are followers of Jesus. However, despite the far-reaching effects of colonialism, some Natives have forged culturally authentic ways to follow the way of Jesus.

In his final work, Richard Twiss provides a contextualized Indigenous expression of the Christian faith among the Native communities of North America. He surveys the painful, complicated history of Christian missions among Indigenous peoples and chronicles more hopeful visions of culturally contextual Native Christian faith. For Twiss, contextualization is not merely a formula or evangelistic strategy, but rather a relational process of theological and cultural reflection within a local community.


---
Shalom and the Community of Creation: An Indigenous Vision. Materialism. Greed. Loneliness. A manic pace. Abuse of the natural world. Inequality. Injustice. War. The endemic problems facing America today are staggering. We need change and restoration. But where to begin?

In Shalom and the Community of Creation Randy Woodley offers an answer: learn more about the Native American 'Harmony Way,' a concept that closely parallels biblical shalom. Doing so can bring reconciliation between Euro-Westerners and indigenous peoples, a new connectedness with the Creator and creation, an end to imperial warfare, the ability to live in the moment, justice, restoration -- and a more biblically authentic spirituality. Rooted in redemptive correction, this book calls for true partnership through the co-creation of new theological systems that foster wholeness and peace.


---
Living in Color. Randy Woodley, a Keetowah Cherokee, casts a biblical, multiethnic vision for people of every nation, tribe and tongue to live in community together. Includes a study guide.
Download
Download this document filled with resources for Indigenous Ministries and awareness.
Indigenous Ministries Resource List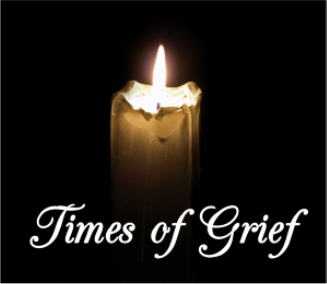 Funeral Guidelines for Indigenous Peoples

Funeral Sermon for Indigenous Peoples