Labour Trafficking and Labour Exploitation - Canada and Globally
January 17, 2023, 11:00 a.m. (PST) / 12:00 p.m. (MST) / 1:00 p.m. (CST) / 2:00 p.m. (EST)
This webinar will be 1.5 hours
Every four seconds, another person enters into a modern slavery situation somewhere in the world. One minute it might be a 15 - year - old girl forced into sexual exploitation and the next, a young boy forced onto a fishing boat to work 18 hours a day for years without coming to port. It is estimated there are over 50 million people trapped in slavery – mo re than any other time in history.
To make sense of this important issue and its relevance to Canadians, Matt Friedman (CEO of the Mekong Club) and Stacey Dlamini (The Salvation Army's Canada and Bermuda Territorial MSHT Response Committee Member) will offer a comprehensive update on labour trafficking and exploitation.
In this webinar, they will explore:
The relationship between human trafficking and slavery

Regional trends and patterns and new, emerging responses and funding trends
What does labour trafficking and exploitation look like in Canada
The role of the private sector and what is really needed to end labour trafficking and exploitation

Speakers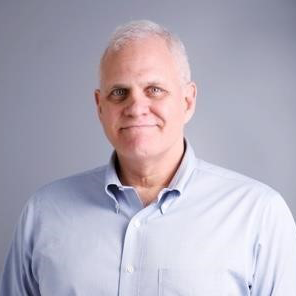 Stacey is a soldier at Westville Corps Salvation Army in the Canada and Bermuda Territory. She is a wife, a mother and a grandmother. She has attended the Salvation Army all her life and has been active in the fight against Modern Slavery and Human Trafficking b oth in Canada and in her other home Territory, Southern Africa.
Stacey's work with Temporary Foreign Workers in Nova Scotia, Canada has been as a volunteer and stems from a personal passion for social justice.
In 2017 Stacey was introduced through a fr iend to a group of women from Jamaica who were working on a Nova Scotian farm on the Seasonal Agricultural Workers Program. As she became more familiar with the issues and challenges they faced, Stacey became an active advocate, navigator and friend.
Sta cey is a member of Canada and Bermuda's Territorial (National) Modern Slavery and Human Trafficking Response (MSHTR) Council and the Caribbean and North America Zonal MSHTR Council.
Matt is an international human trafficking expert with mo re than 30 years' experience. He is CEO of The Mekong Club, an organization of Hong Kong's leading businesses which have joined forces to help end all forms of modern slavery. Matt previously worked for USAID and the United Nations in over 30 countries.
Matt offers technical advice to numerous governments, banks and corporations working to eliminate all forms of modern slavery and is the author of twelve books. In 2017, Mr. Friedman won Asia's prestigious "Communicator of the Year" Gold Award.