Today is Earth Day!  Throughout the world, many people are celebrating the earth that God created for us.  Jeremiah 27:5 says;
"It is I who by my great power and my outstretched arm have made the earth, with the men and animals that are on the earth, and I give it to whomever it seems right to me"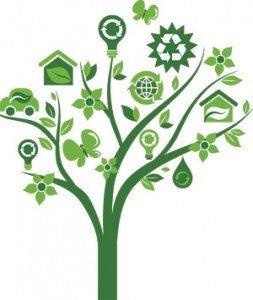 We thank God for giving this earth for everyone to enjoy.  The mothers, fathers, brothers, sisters and the animals big or small are all benefiting from this extraordinary world but it is our job to keep it as beautiful as the day God created the trees, the sky, the plants and the water.  The Salvation Army World Missions encourages you to set out on your own mission today, a mission of beauty.  Earth Day is all about keeping our streets, sidewalks and parks clean so that we may breath the freshest air and see the genuine beauty of our land.  Some ways to help; plant a tree in your backyard, recycle, compost, brown bag lunches using Tupperware and items that can be composted, ride a bike or walk instead of using a car or donate or volunteer used items to
The Salvation Army Thrift Store!
  For a complete list of
Salvation Army Thrift Stores
visit
www.thriftstores.ca
.
Communities all across the world are hosting their own events, ceremonies and/or fundraisers.  For a list of all of these events, contact your local municipal office or you can visit Earth Day Canada's website for a list of
events
.
Let's make this Earth Day special and allow our behaviours and actions to reflect positively to our partners in the
International Salvation Army!