NEW AND NOTABLE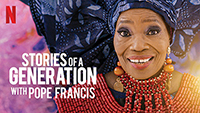 Stories of a Generation With Pope Francis
"For me today, it's important for the future of humanity that young people talk to the old," says Pope Francis at the beginning of his new Netflix docuseries, Stories of a Generation. The four-part series features conversations between people over 70 and under 30, in which the elder participants offer reflections and lessons they have learned along one of four themes:love, dreams, struggle and work. There are some familiar faces among the conversationalists—for example, filmmaker Martin Scorsese and primatologist Jane Goodall—but there are also many ordinary folks from around the world, sharing their stories: an 88-year-old skydiver, a Nigerian artist and an Italian man who rescued 47 migrants from drowning in the Mediterranean Sea, to name just a few. Moving and insightful, the docuseries proves that older people have much to teach all of us.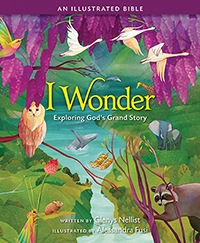 I Wonder: Exploring God's Grand Story
BY GLENYS NELLIST; ILLUSTRATED BY ALESSANDRA FUSI
As author Glenys Nellist writes in the introduction to I Wonder, the Bible is a "wonder-full" book, filled with stories of ordinary people encountering an extraordinary God. This new illustrated Bible invites young readers to approach the Bible with a wondering posture. It contains 30 stories—15 from the Old Testament and 15 from the New Testament—and includes thought-provoking questions at the end of each one to encourage readers to ponder the story further. Accompanied by beautiful illustrations, I Wonder can open a new path for children to approach the mysteries of the Christian faith.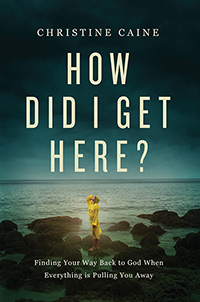 How Did I Get Here? Finding Your Way Back to God When Everything is Pulling You Away
BY CHRISTINE CAINE
In times of struggle and uncertainty, we may find ourselves drifting away from God, rather than drawing closer. In How Did I Get Here? bestselling author Christine Caine encourages readers to seek God when they're feeling adrift. A book for our times, How Did I Get Here? offers practical advice to help readers learn how to trust God in seasons of doubt. Combining relatable stories, wit and biblical lessons, Caine shares nine habits that can keep readers anchored in a rapidly changing world and invites them to rediscover their dependence on God.
---
IN THE NEWS
Candles Shine Light on Homelessness in the Netherlands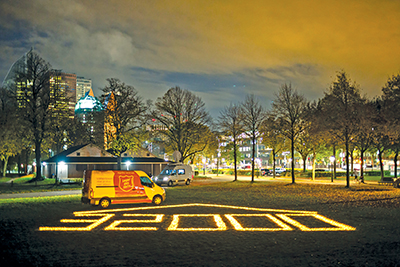 The Salvation Army in the Netherlands placed thousands of lights in the Malieveld, a park in the centre of The Hague, in support of the tens of thousands of people documented as experiencing homelessness in the European country.
Recent figures from the Dutch Central Bureau of Statistics showed that at least 32,000 people were without a roof over their heads in the country, so the Army created the display to represent that number.
In what has been called the Delta Living Plan, the Army has recommended that a national housing agenda should move quickly to provide 10,000 new homes for the homeless, including converting empty buildings into small-scale independent residential units.
"Housing is not an investment product or a marketplace but a fundamental human right," says Captain Harm Slomp, chair of the board of directors of the Army's Welfare and Healthcare Foundation and the Youth Protection and Probation Foundation. "It is now the government's turn to give shape to this right for this target group."
Story by Darryl Whitecross, Others, others.org.au.
---
ON THE WEB
Glorify: Meditation and Prayer
Glorify is the #1 app in the Christian daily worship and well-being category of the Apple App Store, offering an array of features to help Christians connect with God through meditation, Bible stories and prayer. The free version of the app gives users an inspiring daily quote from a Christian author or thinker, a passage of Scripture and a short devotional. There is also space for private prayer and sharing and responding to public prayer requests. A "Journal" section on the app gives users a place to take notes and save highlights and quotes from what they have read. Users can also read the Bible in the app and search by theme, as well as by book or verse. Under the "Listen" section, which includes content for kids, there are meditations, thoughts for the day, prayers and more. Subscribers get full access to all the app's content, including a daily audio reflection and a wide variety of meditations, declarations and prayers.
Available in the App Store and on Google Play.
This story is from: