According to the initial findings of a recent study, almost all the top 25 worship songs played in churches between 2010 and 2020 originated from four megachurches: Hillsong, Bethel Music, Elevation Worship and Passion City Church. This raises some important questions. How does this level of influence shape the worship life and theology of the local church? What does this mean for other songwriters? And how can The Salvation Army have a voice in worship?
One way the Canada and Bermuda Territory is responding to these questions is through Salvation Worship, a publication from the music and arts ministries department, which has now released five volumes of new worship music written by Salvationists from around the world.
"It's great to use the best songs from Hillsong or Bethel Music, but they don't always express what's important to us as Salvationists," says Simon Gough, a specialist—new media, youth and worship arts, who spearheads the project.
"The Salvation Army has such a rich heritage of music making, with a song book full of hymns rooted in our Wesleyan theology. But Psalm 96 also calls us to sing a new song. We wanted to revive Salvation Army songwriting for today."
Music for Worship
The first edition of Salvation Worship was published in March 2021 to support corps looking for music resources during the pandemic. Since then, the music and arts ministries department has released two volumes a year, based on an annual international song search. The submissions are reviewed by an adjudication team made up of contemporary music specialists from around the Army world, and the chosen songs are also reviewed by a theology panel.
Salvation Worship is designed for corps use, and the music and arts ministries department produces accompanying resources for each song, including backing vocals, multitrack stems, a lead sheet, chord chart and a lyric video. Whether a corps has a brass band, a worship team or only one musician, the leader will find the elements they need (all free and available here). And all the music is arranged in a congregational key.
"A good worship song needs to be singable by everyone, not just a professional singer," says Gough. "It needs to be in a range that works for anyone, from kids to grandparents, with a learnable melody and rhythm."
Hymn Tradition
Many of the songs contributed to Salvation Worship are new versions of hymns from The Song Book of The Salvation Army.
"These hymns have been foundational in our theology and identity as a movement through the generations," says Gough. "The language and themes express our DNA as Salvationists—our emphasis on the Holy Spirit, personal holiness and service."
Captain Kathleen Johansson, an officer serving in the Eastern Europe Territory, didn't grow up in the Army and had never heard the song Come, Oh Burning Spirit, Come, by Charles Fry, one of the early Salvation Army's very first musicians. But when she came across the lyrics, she started to sing a melody.
"I recorded myself and tried to figure out some of the chords," she says. "With a little help from a friend, the song was eventually born. I hope that this new melody can give life to the beautiful story that is found in these lyrics from Charles Fry."
John and Natalie Hanchett, who attend Hedge End Salvation Army Church in Southampton, England, were inspired by the chorus of Let the Beauty of Jesus, by General Albert Orsborn, who was often referred to as the Poet General.
"They are well-known lyrics within The Salvation Army," says Gough. "Setting old hymns to new music, or adding verses or a chorus, can introduce these words to a new generation—or make them new again for people who did know them."
A New Song
As well as songs that draw from the Army's rich musical heritage, Salvation Worship features new contemporary worship songs and provides an avenue to encourage and develop songwriters.
"It's very important to introduce new songs within The Salvation Army, because new generations ask for new songs in a 'language' that speaks to them," says Linda Brinkman, who attends Gorinchem Corps in Dordrecht, The Netherlands, and contributed the song My Security.
But even more than staying in tune with trends in contemporary music, we need to sing new songs as a response to what God is doing in our lives in every season. Writing a worship song grows out of a life of prayer, as a songwriter reflects on Scripture and listens to God's voice.
"If we stop writing songs, it points to something about us and our faith," says Gough. "A new song is the overflow of God's presence in our lives."
Although Salvation Worship isn't limited to those who know how to play or write music—it's open to anyone who has a song in their heart that they want to share—it offers a way to nurture the creativity, skill and discipline of writing contemporary worship music, something that had been missing in the Army.
"In The Salvation Army, there are many opportunities for brass or choral composers to have their music published, but there wasn't anything for contemporary worship music," says Gough. "We wanted people who have creative talents outside our traditional music sections to know they are valued, and that there is a space for them here."
Global Perspective
Salvation Worship is creating a space for contemporary worship music not just in the Canada and Bermuda Territory but around the Army world, with songs also written by Salvationists from the United Kingdom, Europe, Australia, New Zealand and the United States.
"Salvation Worship offers new expressions of worship that are both familiar and fresh," says Gough. "Our hope is that it will continue to expand—and perhaps the songs will even move past The Salvation Army to be played by other denominations."
---
Here are some of the songwriters who have contributed to Salvation Worship:

Katie Fuentes
Northridge Community Church, Aurora, Ont.
Canada and Bermuda Territory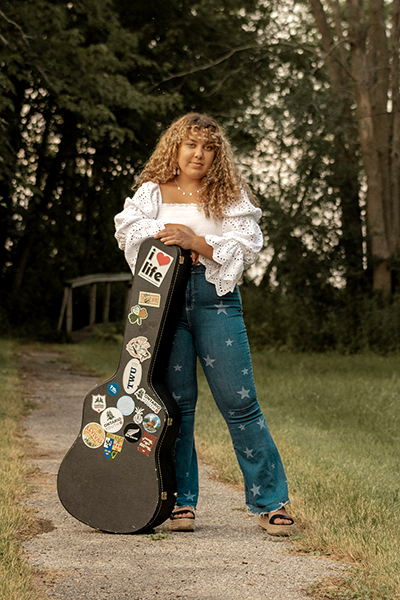 I grew up in The Salvation Army and have always been involved in musical aspects of worship. I've been singing in church ever since I can remember and started playing a brass instrument when I was seven. At 13, I picked up a guitar and started writing songs.
The first time I led worship was at a youth retreat, where I felt God whisper that this was how I could use my gifts to serve him and that this was only the beginning. Since that day, I have continued to pursue creative ministry. I attended Hillsong College in Australia and had the privilege of serving on their creative team and in youth ministry.
For me, songwriting is a way to express my feelings about the world around me and a creative way to pray. It is special to be able to write for your own church, knowing the people, context, vision and mission. I'm all for people using their God-given gifts to build the church and songwriting is one way people can do that, by putting words that unify, encourage, praise and build faith in the mouths of our church members.
Music ministry is very strong in The Salvation Army and there was always an opportunity to sing in a choir, play in a band or lead worship. In my role now as the youth creative coordinator for the Ontario Division, I want to see us expand on these strengths and include all kinds of creativity into our church life and worship. I think that diversity and inclusivity contribute to a healthy church.
I wrote this song while I was living across the world and removed from everything that made me feel comfortable. It was a season of learning to depend on and trust God. The future felt so unknown (isn't it always?) and I felt the constant tension of learning to walk by faith and not by sight. I found myself singing the words of the chorus as a prayer and reminding myself that God is my solid rock, he is faithful and if I cling to him, I will get through whatever storm may come. These lyrics helped me through hard times, and I hope they encourage others.

Nathan Keys
Southlands Community Church, Winnipeg
Canada and Bermuda Territory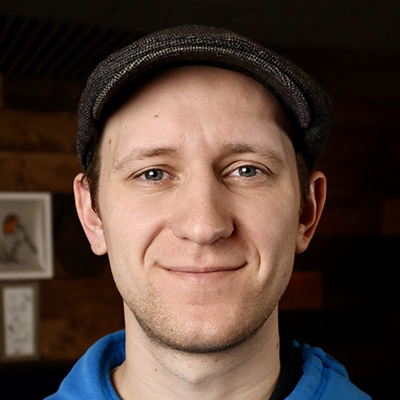 I was born in Northern Ireland and moved to Canada with my family when I was 14. Growing up in the church, I was the classic introvert and, in some ways, I still am. During worship, I would sing very quietly and would be nervous if someone heard me sing. Who would have thought that the quiet British kid who felt anxious if someone heard him sing would be leading worship for the last 10 years? Since starting to lead worship in 2013, each Sunday I would feel nauseous and anxious to lead, but I would continue to give everything I had to God to honour his name.
This is how I know I lead only by God's strength and not my own. In 2018, I had a calling placed on my heart to start a music ministry on top of my existing ministry at my corps. That calling was to use the gifts God has given me to spread the message to "worship in the Spirit and in truth" (John 4:24). This ministry is about demonstrating a heart of worship by example, whether it be posting Scripture, covering songs that have depth and meaning, or creating original songs that reflect the grace and holiness of God. If this calling required perfection, I would not be where I am today.
When I'm writing songs, I do a deep dive into the Psalms. This is where I get so much of my inspiration. Who Can Dwell was inspired by Psalm 15. I love the imagery of a back-and-forth conversation between asking and answering the question of who can dwell with God that the Psalm speaks about. The verses ask the questions, and the chorus is the answer. The bridge is what glues the verses and chorus together. It reminds us that no one is blameless and righteous before God because of who they are or what they've done. Only those who call on the name of the Lord, those who are washed by the blood of the Lamb, can be called children of God, and are worthy to stand before God.

Olivia Campbell
Johnsonville Corps, Wellington, New Zealand
New Zealand, Fiji, Tonga and Samoa Territory
I am part of a loving Christian family and the eldest of three children. I grew up attending The Salvation Army and my family on both sides have musical backgrounds and giftings. I have always loved music and worship from a young age. Growing up, I took piano lessons for several years and sang at both my school and church.
I now have the privilege of regularly leading worship on Sunday morning at my home corps in Wellington, New Zealand. I am passionate about leading people into the presence of God, and I feel honoured that he has entrusted me with this responsibility. I am committed to encouraging, developing and mentoring the younger generation to help them grow in the gifts God has given to them.
I began writing songs in my early teens but put it on hold for several years until I was able to revisit it again. Since then, I have continued to write songs with words God has placed on my heart that he wants others to hear.
The Word says to lift our praises to God in song, and to sing a new song to the Lord. We already have some incredible songs within the Army, but we should never stop singing his praises. And how could we when he is so wonderful? A thousand songs could never be enough to tell of the Lord's greatness, but we can definitely try.
I wrote this song when God placed Scripture on my heart from Isaiah 40, which says, "A voice of one calling: 'In the wilderness prepare the way for the Lord; make straight in the desert a highway for our God. Every valley shall be raised up, every mountain and hill made low; the rough ground shall become level, the rugged places a plain. And the glory of the Lord will be revealed, and all people will see it together" (Isaiah 40:3-5).
I sensed the voice of God the Almighty One calling us, his people, back into his arms. He wants us to draw nearer into his presence and he is reminding us that even though at times it may feel he is distant, he is never far from us. Through the valleys and the deserts, through the rugged and broken places that life takes us, he is our strength, and he refreshes and renews us by his Spirit. My prayer for this song is that we would know this promise, and together—united as his children—we will all see his glory.
---
Listen to Salvation Worship on all major streaming platforms. Look for a new volume in July.