When Lieutenant Shelley Oseil of The Salvation Army in Dartmouth, N.S., launched her first back-to-school initiative in 2017, little did she realize the response she'd receive.
Welcome Support
Recognizing the need for back-to-school essentials, she reached out to the community.
"I contacted the police department asking if they could support a back-to-school program by allowing a police car to be filled with school supplies," she says.
Management at the local Staples store gave permission to use a section of the parking lot for the campaign. There was ample space for all community vehicles that were involved.
"By the second year, there were four police officers and two radio stations present, as well as the Salvation Army community response vehicle," Lieutenant Shelley recalls, and the program has continued to grow.
The patrons of Staples are very generous, with many of them intentionally purchasing and placing school supplies in the police cars as they exit the premises.
"Some of them had heard the announcement on the radio so they came to offer support even though they themselves did not have school-aged children," Lieutenant Shelley says.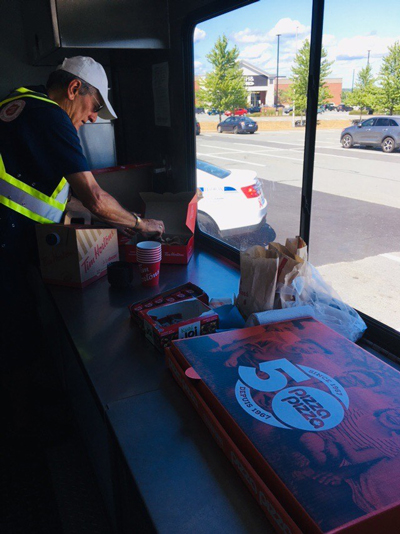 Needed Assistance
The donated supplies are sorted at The Salvation Army Dartmouth Community Church and placed in backpacks to be given away on distribution day. Many volunteers come out to help with the set-up and distribution of the backpacks, and the community response unit is on site offering refreshments.
Lieutenant Shelley is always excited and pleased with the response, which shows on the faces of the parents and children who receive the school supplies each year.
"We are planning to hold the back-to-school event this year, but we're unsure what distribution will look like due to the COVID-19 pandemic," reports Lieutenant Shelley. "We look forward to again partnering with Staples as they have chosen to make The Salvation Army their main benefactor for donations of back-to-school supplies. And with the relocation of our facilities to a larger community, we anticipate an increase in the number of families needing assistance," she concludes.