(Above) Girls attending a Brave event at Edmonton Crossroads CC have fun at a photo booth as their pictures are taken by a professional photographer (Photo: Trevor Boller)
In the spring, girls across the territory gathered for in-person and hybrid Brave events at their local Salvation Army corps. Brave, a movement that focuses on the empowerment of girls from vulnerable backgrounds such as foster care, brings together youth from various walks of life, creating a safe place for connection and community.
Created for girls ages 12-18, the Brave events aimed to connect them with the church and create meaningful relationships with other women and leaders in their local communities, while embracing their diversity and strengths, celebrating their unique and beautiful identities, and showing them that they are loved and cared for. With video sessions by guest speaker Tori Petersen, who grew up in foster care and was recently crowned Mrs. Universe 2021-22, and personal stories from author Danielle Strickland and Captain Lisa Barnes of the U.S.A. Western Territory, the Brave events uplifted and encouraged girls to dream big, no matter where they come from or what difficult situation they may find themselves in.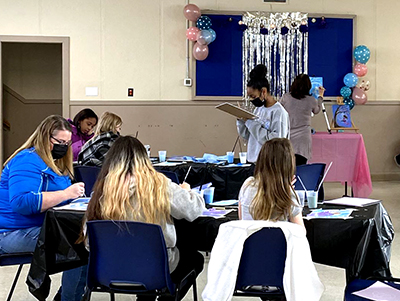 Edmonton Crossroads Community Church and Castledowns Church, also located in Edmonton, hosted their own Brave events. "Our intention was to let the girls know that there is a friendly face here in the community," explains Lieutenant Amy Patrick, corps officer at Crossroads. "A lot of our girls are dealing with different societal struggles, so we want them to know that this is a safe space. It was a great time for barriers to come down. It wasn't about background or socioeconomic status. It was just girls coming together, having a fun day, painting and taking pictures together."
At Castledowns Church, 25 girls and women came together in fellowship, developing relationships and expressing themselves in small discussion groups. "Together, we learned a lot about ourselves and how we deserve to be treated. No person deserves to be treated negatively, and through Brave we are given an opportunity to encourage these girls not to accept this hurt," says Sarah Hale, community ministry worker at Castledowns. "The encouraging and empowering effects from Brave make this an amazing event and we hope to host many more in the future."
In Winnipeg, Living Hope Community Church offered crafts, board games and a fitness class for the eight girls in attendance. Participants also enjoyed a hot chocolate bar and Brave take-home swag bags. After watching the Brave videos together, they shared in encouraging discussions about resilience.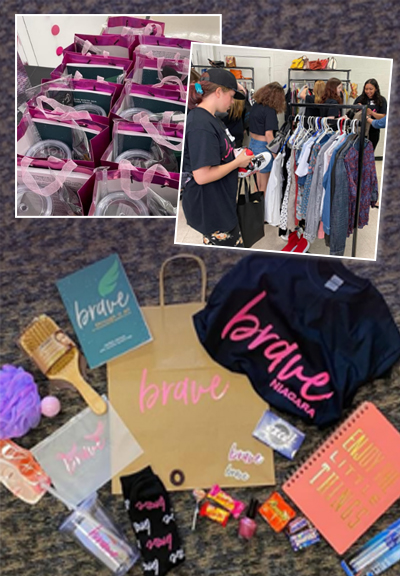 "We know that life is tough for many young women," says Major Kristiana Mac Kenzie, corps officer at Living Hope. "We wanted them to hear the truth about who they are—that they have value because God created them."
In Ontario, 14 corps hosted 10 unique Brave events, with more than 200 total girls in attendance across the province. Each gathering offered different exciting activities such as nail salons, art therapy, a Starbucks barista station, affirmation walls and swag bags to show appreciation and investment in the life of each girl. The events in Niagara Falls, Burlington and Mississauga held pop-up shops, and a partnership was formed with The Body Shop in Mississauga to give away more than $800 of product to the girls.
All corps are being encouraged to follow up with and continue building relationships of trust and love with the girls through youth groups, meet ups and independent events, mailing letters and cards, and Grow, a curriculum developed by The Salvation Army in Canada and Bermuda to support the growth, leadership and spiritual formation of girls ages 12-17.