Indigenous Ministries
A number of events take place in the Canada and Bermuda territory highlighting the indigenous culture and tradition.
---
CANADA 150 CELEBRATION: A JOURNEY OF RECONCILIATION
September 8-10, 2017
at Pine Lake Camp, Alberta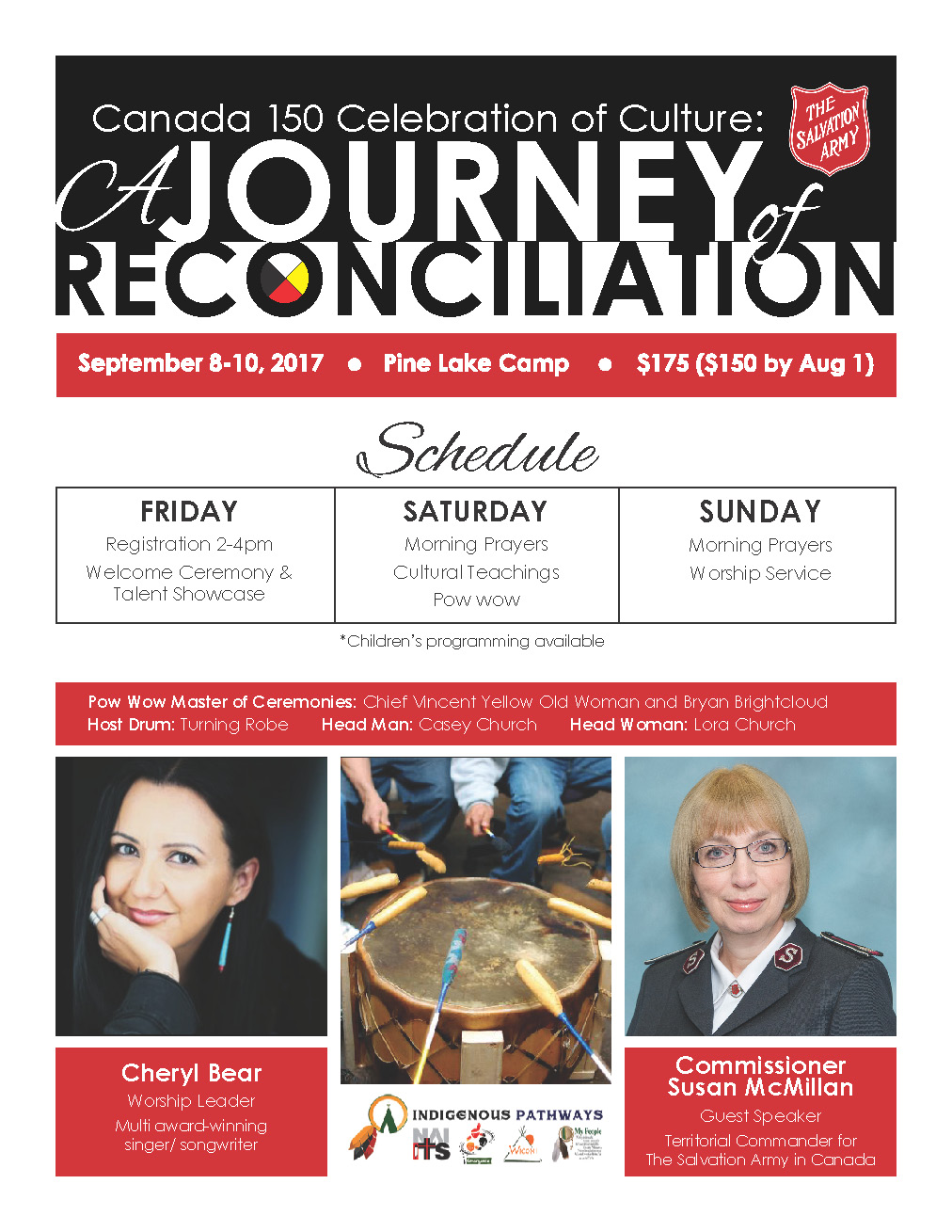 Registration: Friday 4 pm
Departure: Sunday 1 pm
Cost: $175 per person (accommodations & meals)
Early Bird Registration $150 per person (prior to August 01)
Registration page: www.saMinistryHelps.ca/resources

Family Rate please email: Shari_Russell@can.salvationarmy.org
News
Archives
Recent Posts
Categories
Jun15Thu

June 21

June 15, 2017

by Corps Ministries

Filed Under:

June 21st

"National Aboriginal Day isn't just about Indigenous people celebrating their heritage. It's a chance for all Canadians to learn about our country's history and to celebrate Canada's diversity."

www.macleans.ca

The Salvation Army has an Indigenous Ministry Consultant, Major Shari Russell...