JULY NEWS
Free online event, August 21-22. Celebration of Culture: Stories of the Land.
REGISTRATION NOW OPEN


Saturday, August 21

Opening Ceremonies, Inspirational Workshops, Creative Workshops, Children's Workshops

Sunday, August 22

Morning Prayers, Worship, Closing Ceremonies

Guests:
Four Crest Dancers, Terry LeBlanc (Exec. Dir. Indigenous Pathways/NAIITS), Commissioners Floyd and Tracey Tidd

CORPS RE-GATHERING: CONSIDERATIONS
Considerations:
If you are continuing to broadcast Sunday worship once you are meeting in person, remember to enter the statistics for both in person and virtual, into SAMIS.
Make sure those attending your in person services which will be broadcast, are made aware that the service is being recorded for public viewing.Follow all local Ministry of Health recommendations regarding masking, distancing, and maximum numbers.
Check with your Area Commander regarding safety practices (screening, sanitization, distancing setup, records for tracing) for congregational re-gathering.
Communicate your safety plans clearly with members and visitors.
Make the most of outdoor opportunities to reach out to new people.



Online Forms are almost all in!
(272 Complete/11 Outstanding)
RESULTS will be compiled and distributed to
divisional and territorial leaders soon!

PASTORAL ENGAGEMENT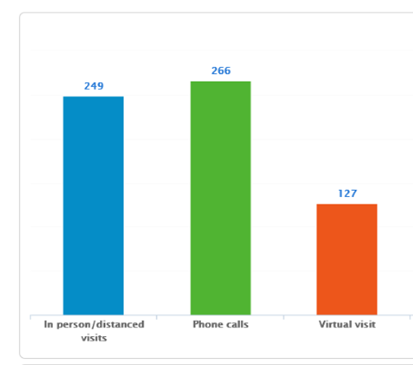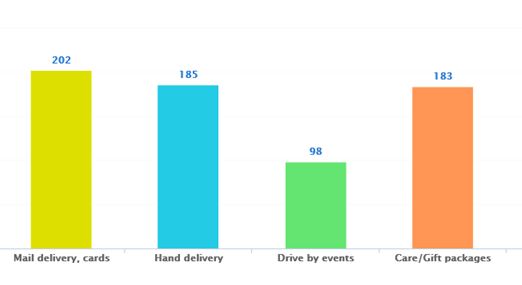 Pastoral Engagement Increased and
Diversified in Method

249 corps - In person/Distanced visits
266 corps - Calls
127 corps - Virtual visits
202 corps - Mail
185 corps - Hand delivery
98 corps - Drive By Events
183 corps - Care/Gift packages




QUOTE OF THE MONTH